Have CVs become a thing of the past? Or are they still relevant in today's recruiting world?
In this blog, we asked Breathe HR Partner, Wendy Read, Founder and CEO of HR Revolution for her thoughts on the changing world of recruitment.
We look at the pros and cons of traditional recruitment methods such as CVs vs. new ways of screening, and Wendy provides valuable tips for SMEs who are looking to update their recruitment processes.
Are CVs still relevant?
Part of the traditional recruitment process since the 1950s when they were formalised, CVs are still very much part of the job application process today.
CVs might seem like the most logical and familiar way of beginning the hiring process – everyone knows the format, and most organisations will have established processes to whittle down the candidate pool from a pile of CVs.
But things are changing. Younger workers are finding CVs an obstacle in finding the jobs they want, with 43% saying they think CVs are an outdated recruitment model, according to research from software company Arctic Shores.
50% of the young people surveyed said they didn't think their experience on their CV was enough to get them a job – and 39% even said they would prefer a personality assessment instead.
Have CVs become a thing of the past?
We asked Wendy if CVs have now become a thing of the past – and if they're the best way to assess candidates.
"CVs are definitely not being used as much. They're useful as they provide the information you need – but that information doesn't need to come from a CV format. In theory, you could gather the information you need about a candidate from their LinkedIn profile."
Reasons to consider CV alternatives
The entire process of shortlisting and sifting through CVs relies heavily on human opinion - and therefore unconscious bias. Even with awareness and training, we all make many assumptions about people from very little information even when we aren't aware of it.
CV shortlisting isn't very conducive to supporting diversity, equity & inclusion policies, either. They effectively condense a lot of bias-prone information into one place – making it difficult to make fair and unbiased decisions.
Wendy advises that as an employer or recruiter, it's crucial to be mindful of those preconceived ideas when it comes to looking to hire a new employee – especially when sifting CVs. And bias works both ways, too. Alongside ensuring you're not dismissing people unfairly, "Make sure you aren't selecting candidates for the wrong reasons, too," Wendy advises.
They don't tell the full story
A piece of paper can't tell a future employer everything about a candidate. CVs only cover so much & aren't an accurate reflection of the whole person or their full capabilities.
Wendy warns that CVs aren't always a true representation of the person in more ways than one. "If someone has an up-to-date, impressively designed CV, that's great – but potentially all it could mean to an employer is that the candidate knows someone with great graphic design skills and has helped them with it. There's only so much information and so many inferences that can be gathered from looking at a CV."
Sifting through hundreds of CVs and shortlisting who might sound like an ideal applicant for a role takes so much time, energy and business resource.
If CVs aren't even a particularly fair or balanced portrayal of the person, then why do CVs still form the cornerstone of many recruitment practices all over the UK?
What about cover letters and screening questions?
Whilst this is largely dependent on the employer and the industry, Wendy says that recruiters should get creative when it comes to screening questions. Most importantly, they need to make sure they're not asking the same formulaic questions that they've always asked. Instead, Wendy advises getting right to the core of whether this person will really be happy in the role.
"Screening questions are very useful as they avoid wasting everyone's time by covering the crucial information and expectations early on. Applying screening questions to things such as salary and hybrid/flexible working arrangements early on in the process can save everyone a lot of time later on in the process. These tend to be the things that can be the difference between a candidate accepting a role or not. It's so important to be transparent early on."
"Cover letters can be good if they're personal, but they aren't always necessary," Wendy advises. "A detailed introductory section on a CV (if that's what you choose to use) can be just as useful in getting a picture of the candidate.
Moving away from traditional recruitment methods: what else can SMEs do?
Video applications
With the rise of digitalisation, video resumes or applications can be a different option to get creative with your job application. It's one way to make an application stand out from the crowd.
"This was something we really saw a lot of during the pandemic, it really took off at that time. Video applications can work well – you get a much clearer idea of the person than you would on a CV," Wendy advised.
"However, videos can be awkward, or not something everyone is happy or comfortable doing, in which case you won't get a full or accurate representation of the person. A virtual meeting via Teams can often work just as well."
So, employers don't need to overcomplicate the process – but focus clearly on what they want and need from both the role and the person they're hiring.
Social media
Platforms such as LinkedIn allow candidates to apply for roles without a CV. LinkedIn has grown in popularity in recent years, allowing employers to filter candidates by past or current employers, years of experience, level of seniority, job title, location, education, interest or references.
Whilst Wendy is on board with using LinkedIn as a recruitment tool, she warns employers to be wary of making assumptions based on what they see on the platform. "Some people – for example, those that work in the public sector or for law firms – aren't permitted by their employers to have LinkedIn profiles. This can lead to candidates setting up multiple profiles, which can seem strange or even slightly underhand. Be careful not to make assumptions about people based on information such as this."
Being mindful of the potential pitfalls of using social media for recruitment will help SMEs to maximise this new frontier of recruiting.
Mix up the process
The CEO & Fonder of Koru Kids, Rachel Carrell, has completely shaken up the company's recruitment processes by not looking at applicant CVs until much later in the process, once candidates have successfully completed other stages. Instead, the organisation begins with asking screening questions linked to capabilities necessary to the role.
Rachel said that this method surfaced candidates who really knew their stuff – and it wasn't the usual suspects they'd previously have considered.
Why not shuffle the order in which you review CVs for vacancies, and arrange other parts of the screening to allow different candidates to shine?
The changing world of SME recruitment
We wanted to ask Wendy for one piece of advice for SMEs – if they were to make just one change regarding their recruitment process, what should they do?
"Scrap it all and start again. Making a small change here or there won't be enough to make change that affects a process for the better. Most recruitment processes are compilations of what's been done previously in the business for the past 10 or 20 years, perhaps with an additional document here or there.

This isn't what SMEs need moving forward – there is a totally new way of working now for everybody, so processes need to be completely overhauled, too."

Wendy Read, CEO & Founder of HR Revolution
Whether you keep CVs or decide to mix up how you approach recruitment within your business, make sure you're really thinking about what you're trying to achieve. Wendy advises considering what the problem or gap is that you're hoping to fill with the role.
Don't retain traditional recruitment methods for the sake of it, or because it's what you've always done. Stepping outside of your comfort zone when it comes to recruitment could result in you finding valuable additions to your team, and reaping the rewards for years to come. Download the second edition of our People First Culture Series to get practical tips on how to transform your recruitment process.
Find out more about HR Revolution and Breathe's Partner network.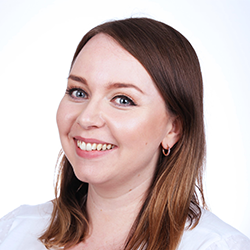 Author: Aimée Brougham-Chandler
Aimée is a Content Assistant here at Breathe. She enjoys writing about topical HR issues & helping readers find solutions. In her spare time, she's commonly found amongst books.
Posted on 25 October, 2022
Recruiting Talent
Back to listing