Can you think of a friend who made work that little bit more fun? Someone who helped show you the ropes on your first day and made you feel really welcome?
Perhaps they became a close friend who you're still in touch with today. Or perhaps they were the difference between you wanting to stay in the role and throwing in the towel in the first few weeks.
Finding your work bestie can be the difference between an average job and a great job. Friends matter. And statistics prove it – a close connection at work makes staff 50% happier.
It makes business sense to encourage social bonds amongst your staff – it helps new employees fit in and integrate faster, it boosts productivity and it can reduce staff turnover.
What is a buddy system?
A buddy system, at its most basic, is about helping your staff make friends and learn from each other. It involves teaming up individuals in your organisation to make them more efficient.
Originally used in hazardous situations to increase safety, such as rock climbing or scuba diving, it now extends to many workplaces to help with the onboarding process and create a better long-term outcome for new employees.
Why would you use a buddy system at work?
Having a buddy system in your organisation is a great way to get your new employees on board with your values and vision much faster.
It gives them an immediate "in" into your business as well as a confidante or point of contact.
Not everyone is a social butterfly who can segue seamlessly into a new situation no matter how talented or suitable for the job they might be.
But if you have a buddy system in place, you immediately give them a much better chance of settling in faster and more easily.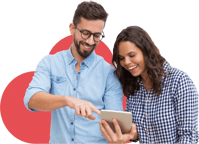 Serious about your company culture?
Join the Breathe Culture Pledge today and commit to putting your people first.
Benefits of using a buddy system at work
There are plenty of reasons why you should create a buddy system at work if you want a happier more productive workforce.
Welcomes new employees
Starting a new job is nerve-wracking even for the most confident recruit. But partnering them with an old hand can help them feel more at ease.
Your existing employee can help mentor them as well as help them learn the systems and processes more quickly than if they were left to their own devices.
Boosts confidence
A buddy system provides a supportive network where new staff members can discuss their progress and get constructive feedback. These informal chats with experienced staff members can be vital in letting new recruits know they're doing a good job.
Increased productivity
Happy workers are more productive workers.
Research by the University of Warwick has revealed that they are actually 12% more productive than their miserable counterparts.
Friendships not only make people happier at work they also encourage better communication and collaboration.
Better staff retention
It's expensive recruiting staff so the last thing you want to do is be haemorrhaging staff left, right and centre.
If your staff feel valued and part of a fantastic team there is a much greater chance they'll hang around rather than jump ship.
Offers informal learning
A buddy system helps new staff to develop their skills through social interaction and informal learning. They see how their buddy does things and they copy, which can help them develop their skills and confidence.
Steps to implement a buddy system at work
The buddy system doesn't necessarily have to be a formalised system but having an outline of how it might work is a good idea.
Pick seasoned staff
Using staff with a lot of experience in your business will help new hires to transition into a new role much faster. By assessing who will be best for the buddy role you can make sure you pick those employees who best exemplify your business ethos and vision. You don't want people who will teach new staff bad habits.
Make sure they're accessible
If your new staff can't find their buddies, then the system will quickly fail. Make sure buddies are in the same office as your new recruits so they can quickly and easily ask questions.
In addition, try and make sure your buddies aren't called away on lots of assignments, making them less available.
Choose buddies who will make good teachers
A core skill for any buddy is the ability to teach new staff. They need to be able to explain procedures and do so in a way that is easy for them to learn.
They also need patience. In addition, creating this teacher/student relationship allows a newbie to ask questions without feeling like they are being silly or lacking in skills.
Manage expectations
The buddies you choose don't have to be the most experienced or the most highly skilled of your employees but they should have the skills to teach new staff the ropes.
However, make sure you manage the situation as you don't want existing staff to be resentful of having to buddy, to be overloaded with work or to feel like the new staff member's performance will reflect on them.
Ultimately, how well a new recruit does is still largely down to their skills and ability to adapt to the job.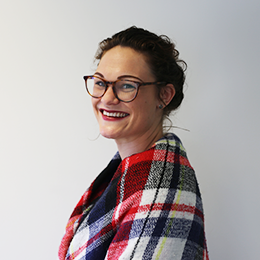 Author: Rachael Down
With a passion for words, Content Specialist Rachel Down, is an experienced communicator with skills in journalism, content creation and web copy writing.
Posted on 26 October, 2021
By Rachael Down
Recruiting Talent
Back to listing