Absence can have a big impact on a small business. It's important that SMEs understand the different types of leave employees are entitled to, so that they can support their people & ensure business continuity.
Managing absence can make business admin feel like hard work - especially when SMEs are juggling many tasks.
It's inevitable that even the most diligent employees will have time off of work at some point. Findings from Breathe's sick report shows that 52% of small business owners believe staff absences have an impact on their business, making it increasingly important that they know all they can about the types of leave affecting their workforce.
There are many types of leave that account for employee absence and it's important that employers know about these types of leave and what they mean.
Different types of leave:
Adoption leave
Adoption leave is when an employee takes time off to adopt a child, or have a child through a surrogacy arrangement. Employees in this situation might be eligible for Statutory Adoption Leave/Statutory Adoption Pay.
Annual leave
Almost all workers are entitled to 5.6 weeks' paid holiday per year, known as statutory annual leave entitlement or annual leave. It's at the discretion of the employer whether or not they include bank holidays as part of statutory annual leave.
Helpful links:
Career break
A career break allows an employee time off work, which could be a for a number of reasons; travelling, family commitments, volunteering or studying. Some businesses call this a sabbatical (which the CIPD offers guidance on).
Employees don't have any statutory rights to take a career break, it is up to the employer if they would like to offer them. It is up to the employer to determine a policy for career breaks and agree the length of the break.
Carer's leave
In 2022, the government introduced plans for updated legislation for carers. The Carer's Leave Bill will allow unpaid carers one unpaid week of leave a year.
The Carer's Leave Act 2001 currently allows employees to leave their employment temporarily to provide full-time care for someone. Carer's leave can be from at least 13 weeks up to a maximum of 104 weeks.
Compassionate leave
Employees are entitled to time off for dependants or compassionate leave. A dependant could be a spouse, partner, child, parent, or anyone living in the household. It could also be for someone who relies on the employee for their care or help in an emergency.
A reasonable amount of unpaid time off should be given to deal with unforeseen circumstances and emergencies.
Jury service
You must grant an employee time off if they receive a summons for jury service. Typically, jury service will last up to 10 days, but can be longer.
Maternity leave
When an employee takes time off to have a baby they are entitled to Statutory Maternity Leave which is 52 weeks long and made up of:
Ordinary Maternity Leave - first 26 weeks
Additional Maternity Leave - last 26 weeks
They are not required to take the full Statutory Leave entitlement, however they must take 2 weeks' leave after the baby is born or 4 weeks if they work in a factory.
Our maternity leave calculator could come in useful if you have an employee due to go on maternity leave.
Leave for a medical appointment
Employers are not legally required to give employees time off for a medical appointment unless it is stated in the employee's contract of employment.
Parental leave
Eligible employees can take unpaid parental leave to look after their child's welfare. This might include:
Spending more time with their children

Look at new schools

Settle children into new childcare arrangements

Spend more time with family, such as visiting grandparents
Paternity leave
Paternity leave is when an employee takes time off because their partner is having a baby, adopting a child or having a baby through a surrogacy arrangement. They could have either 1 or 2 weeks leave which must be taken in one go and this remains the same despite their partner having a multiple birth (such as twins).
Study leave
Employees don't have any statutory rights to take unpaid leave for a study break. It is up to the employer if they would like to offer them. It is up to the employer to determine a policy for study leave and agree the length of the break.
Sick leave
Sick leave is a period of absence from work due to ill health. If the sick leave period exceeds 7 days then the employee is required to provide a fit note from a doctor.
TOIL
Time off in lieu (TOIL) can be given to employees who have worked overtime and is given instead of payment. The terms of when this time should be taken are to be agreed by the employer and the employee.
Unauthorised absence
Unauthorised absence is failing to turn up to work without having a statutory or contractual right, or the employer's permission. Essentially, an unauthorised absence means to be absent without a valid reason (e.g. sickness) or without informing the employer at all.
Whilst there's an exhaustive list of types of leave that your employees could take, these are most common and genuine reasons for employee absence in SMEs.
Find out how Breathe can help you to streamline your absence management admin by taking out a free 14-day trial.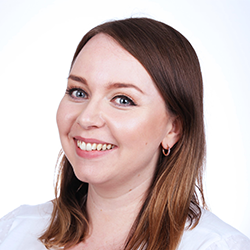 Author: Aimée Brougham-Chandler
An IDM-certified Digital Copywriter as of February 2023, Aimée is Breathe's Content Assistant. With a passion for guiding readers to solutions for their HR woes, she enjoys delving into & demystifying all things HR: From employee performance to health and wellbeing, leave to company culture & much more.
Posted on 18 January, 2023
in Leave
Leave
Back to listing