Long Covid is likely to have significant implications for people and businesses for a long time.
Although clinical research into the condition is ongoing, many questions remain about the long-term implications for those who are suffering from the condition.
There are reports that some long Covid sufferers seem to recover, only to relapse and find themselves coping with difficult and debilitating symptoms.
In this blog, we explore some of the emerging facts about long Covid, along with the steps employers can take to support employees who have been diagnosed with the condition.
What is long Covid?
Long Covid is the term being used to describe illness in people who have either recovered from Covid-19 but are still reporting lasting effects of the infection, or have had the usual symptoms for far longer than would be expected.
What are the symptoms of long Covid?
The most common symptoms – a full list of these is available on the NHS' website – include the following:
Extreme tiredness
Shortness of breath
Chest pain or tightness
Problems with memory and concentration (also known as brain fog)
Insomnia
Heart palpitations
Medical professionals and scientists are also reporting the following patterns which are being used to diagnose long Covid and address sufferers' needs in terms of the ongoing treatment they require:
Ongoing symptomatic COVID-19 – symptoms that last 4-12 weeks after a patient has initially contracted the virus
Post-COVID-19 syndrome – symptoms that last for more than 12 weeks and can't be explained by any other diagnosis
The chances of having long-term symptoms does not seem to be linked to how ill a sufferer was when they first contracted COVID-19
People who initially experienced mild symptoms when diagnosed can still have the long-term problems associated with long Covid.
How many people are affected by long Covid?
The government announced findings from extensive research which indicate that that up to 2 million people in the UK may have had long Covid.
Long Covid and employee absences
Because long Covid is a recently identified condition, our knowledge and understanding of it is still very much evolving. Yet, what is clear is that it can result in individuals being off work – even sometimes completely incapacitated – for weeks or even months on end.
Karen Matthews, a member of the LongCovidSOS campaign group, discussed long Covid in a People Management article. "It can affect employees in different ways. Some people are unable to work with their symptoms and have mobility issues. Some are on reduced hours or have agreed with their workplaces to have phased returns." And while some people are able to go back to work full time, "in the worst-case scenario sufferers are now losing their jobs as they have used up their statutory sick leave period".
Another emerging pattern is that the symptoms of long Covid can come and go in sufferers. Someone can seem to be making a full recovery, only for them to relapse and require further rest and periods of convalescence.
Practical steps for dealing with long Covid
Long Covid is a serious condition and in October 2020 NHS chief executive Sir Simon Stevens pledged £10m for the setting up of specialist clinics for long Covid sufferers that are able to carry out physical, cognitive and psychological assessments.
Establishing the new clinics remains a work in progress. While the NHS are already making rapid progress in terms of understanding and treating long Covid, employer-backed practical help and emotional support for sufferers will be key to signposting people to medical care and services which, in turn, will help steer them back on the path to recovery.
Although many SMEs leaders who prioritise the wellbeing of their people will be committed to supporting those with long Covid, this duty of care must also be balanced with the practicalities of long-term absences and the challenges with which these are associated. For smaller businesses in particular, the absence of one or more team members could have a direct impact on performance and revenue.
Employers that encourage their employees to access a long Covid support programme at the start of their illness, and prior to a significant deterioration in their physical or mental health, are likely to see a faster return to normal than those who don't take the impact of the illness seriously.
Presenteeism – where employees suffer from long Covid feel compelled to demonstrate their availability to employers, despite being unwell- could hinder recovery and in turn, a return to work and pre-illness performance levels.
ACAS – among other support organisations – suggest that employers should speak to their insurer, employee benefits consultant or HR adviser to get a better understanding of what, if any, support is already included within their current employee benefits packages. If you need professional HR support, Breathe are partnered with more than 500 HR consultants and employment law experts, listed in our partner directory.
Employee Assistance Programmes (EAPs) and Occupational Health can also help people find much-needed support for their mental wellbeing, such as counselling services for depression and anxiety associated with long Covid, and guidance on how to cope with aspects like sleep disturbances and fatigue.
Is long Covid a disability?
Although long Covid is now a clinically recognised medical condition, it has yet to be classified as a disability under the Equality Act 2010, although there some predictions that this may become the case.
Under the law, a disability is defined as a physical or mental impairment that has a 'substantial and long-term' negative effect on a person's ability to do normal day-to-day activities.
'Long-term' means the impairment:
Has lasted or will last for at least 12 months
Can come and go or is likely to last for the rest of the person's life
As a relatively new illness, we don't yet know what 'long term' really means. Hopefully, with treatment and support, sufferers will make full recoveries.
ACAS suggest that employers focus on the reasonable adjustments they can make rather than trying to work out if an employee's condition is a disability.
Reasonable adjustments need to be made in line with a person's individual needs and circumstances but could include:
Reduced working hours
Workload adjustments
Changes to their working environment
Extra support from other staff
Prior to any adjustments being made, it's key to communicate with an employee who is suffering from Long COVID to understand exactly how they are feeling and what you as an employer can do to accommodate their needs.
Clearly documenting the details of conversations and plans is key. If there are ever any disputes about the management of a situation, the ability to evidence what was agreed by parties concerned will be essential.
Further resources
With the Covid-19 vaccination and booster programme in the UK now completed, we can hope that the majority of the population now have a degree of protection against the virus. But the implications of long Covid are still largely unknown.
Research continues into treatment options for long Covid sufferers (and those who support them). NHS website 'Your Covid recovery' offers up-to-date information, support & resources for long Covid.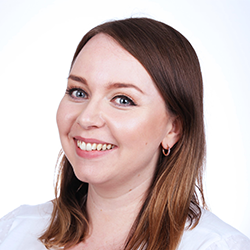 Author: Aimée Brougham-Chandler
Aimée is a Content Assistant here at Breathe. She enjoys writing about topical HR issues & helping readers find solutions. In her spare time, she's commonly found amongst books.
Posted on 5 July, 2022
Health and wellbeing
Back to listing