It's official. Coronavirus is viral. We spoke to Wendy Read, CEO and founder of HR Revolution to understand how to put your people's health and wellbeing first during a pandemic.
We'll cover: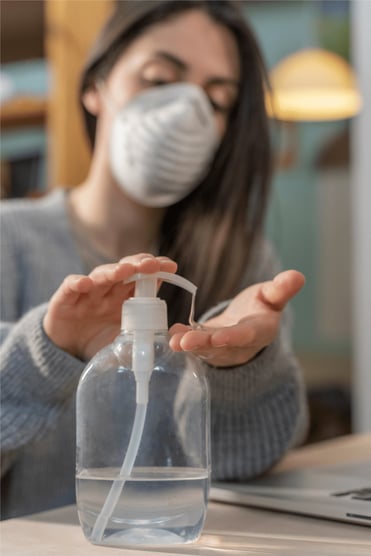 How can employees minimise the risk to themselves and others?
Firstly, follow government and company guidance on:
If you're a keyworker, it's worthwhile printing off hygiene reminders and displaying them around communal areas, for example the toilets, kitchens and any break-out spaces.
They could look something like this:
How to avoid spreading or catching the virus:
• Wash your hands frequently.
• Regularly and thoroughly wash your hands for at least 20 seconds with warm water and soap. If you're unable to wash your hands (e.g no access to hot water) clean your hands with an alcohol-based hand gel.
• Maintain social distancing. So that's at least 1 metre (3 feet) distance between yourself and anyone who is coughing or sneezing.
• Avoid public transport where possible.
• Avoid touching eyes, nose and mouth.
• Practise respiratory hygiene - This means covering your mouth and nose with your elbows bent and remember to use a tissue when you cough or sneeze. Dispose of the used tissue immediately.
• Practise good general hygiene - Regularly clean high-touch points such as desks, keyboards, door knobs and light switches with antibacterial wipes or disinfectant spray.
Coronavirus advice for UK employers
1. Coronavirus updates:
2. When to contact the team
We've written before about how communication is the driver of business. Great communication leads to fine collaboration and creative success, whereas poorly managed chitchat (or silence) puts people into a no-mans-land of assumptions and uncertainty.
It's the same process for managing the coronavirus. That's why Wendy and her team at HR Revolution recommend keeping the channels of communication open during this time.
Digital communication platforms, such as Slack are great for quickly and efficiently sharing important information safe and secure from behind your screens.
For official documents, including company plans and procedures for an outbreak, our documents feature is just the ticket. Once the admin or HR user has uploaded the document, each employee will automatically be notified. Once read and with a quick tick of a box, the employee can confirm that they have read and understood the information shared.
Swap spreadsheets and paper files for software and seamless storage in the clouds. Try Breathe for free for 14 days.
'Remember to let your team know of any significant developments to the outbreak as well as any changes to government advice', continues Wendy.
3. Closing the office
Following Boris Johnson's announcement of UK lockdown, those who are not keyworkers are instructed to stay at home.
Here's how to initiate homeworking for all employees.
Breathe tip: If you already use Breathe, our location tracker is a great way of recording who is working from where. Alternatively, your Breathe administrator can simply configure an other leave reason specifically for coronavirus.
4. Small business grants and relief
Here's what the Chancellor has set out 'temporary, timely and targeted measures to support public services, people and businesses through this period of disruption caused by COVID-19':
Coronavirus FAQ
Suspect it may be coronavirus?
1. Advice for keyworker employees
If someone becomes unwell in the workplace and has recently returned from an area affected by coronavirus, Wendy recommends:
• stay at least 2 metres (7 feet) away from other people
• go to a room or area behind a closed door, such as a sick bay or staff office
• avoid touching anything
• cough or sneeze into a tissue and put it in a bin, or if they do not have tissues, cough and
sneeze into the crook of their elbow
• use a separate bathroom from others, if possible
2. Advice for suspected keyworker patient
The unwell person should use their own mobile phone to call either:
• 111, for NHS advice
• 999, if they're seriously ill or injured or their life is at risk
Speak to the operator and explain:
• symptoms
• which country they've returned from in the last 14 days
3. What to expect next
After that the local Public Health England (PHE) team will get in contact with you to:
- discuss the case
- identify people who have been in contact with the affected person
- carry out a risk assessment
- advise on any actions or precautions to take
Coronavirus employer's guidance for pay
Pay those who are professionally advised to go into self-isolation
You might need to be flexible if they require evidence from the employee. For example, providing a sick note could prove difficult ('fit note') if they're advised to self-isolate for 14 days.
If an employee is not sick but could've been exposed and you tell them not to work
If an employee is not sick and there's a possibility they could've knowingly put themselves at risk, then payment is determined on a case-by-case basis.
What if a keyworker wants to self-isolate?
In the current climate we would suggest that you treat this sympathetically, whilst there is of course an impact on the business there is no doubt a nervous atmosphere of anticipation.
Employees who are concerned but have not travelled to an affected area and are not comfortable with returning to work should speak with their manager, who will address their concerns.
If the employee is still concerned and refuses to attend work you could consider offering:
- Annual leave
- Unpaid leave
Base your response and future actions on official guidelines, length of intended absence and the health of the employee (i.e. those with auto-immune diseases are more at risk of contracting the virus).
What if a keyworker returns to work after a period of sick leave during this time?
This depends on the reason of absence. If unrelated to coronavirus and there is no reason to believe that they would be affected then follow the usual return to work process.
If someone is returning after self-isolation then make sure that you confirm that they have no symptoms and are healthy.
If someone was infected then they would need to provide medical certification (doctors note, test results) confirming that they are no longer infected and are not contagious.
If you are not satisfied that they are in full health and able to return to work, or suspect that they may be infected then you should send them home immediately and follow government guidance to get them tested.
If you have any additional or more specific questions regarding this or your policies please get in touch at hr@hrrevolution.co.uk


Coronavirus template
If you're in need of some inspiration for how to communicate coronavirus best practise with your team, here's a template Wendy made earlier.

Huge thanks to Wendy and the HR Revolution team for their guidance and help with this.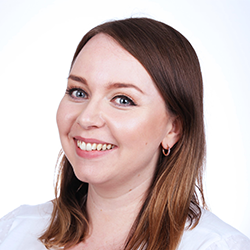 Author: Aimée Brougham-Chandler
Aimée, Breathe's Content Assistant, enjoys delving into HR topics. An IDM-certified Digital Copywriter as of February 2023, she's loved guiding readers to solutions with her writing for over 2 years.
Posted on 12 March, 2020
Health and wellbeing
Back to listing