Businesses need to do more in terms of offering flexible working options to their employees. That's the message set out in a 2018 consultation for The Good Work Plan. Are you in?
Promising the greatest change to employment law in a generation, our Content Manager, Nick Hardy, explores the latest UK proposals for The Good Work Plan and how it could affect your business.
The Good Work Plan: UK employment law is changing
Theresa May. Whatever you think of her and her track record as a prime minister, her longterm legacy may well need to include sowing the seeds for the government's Good Work
Plan.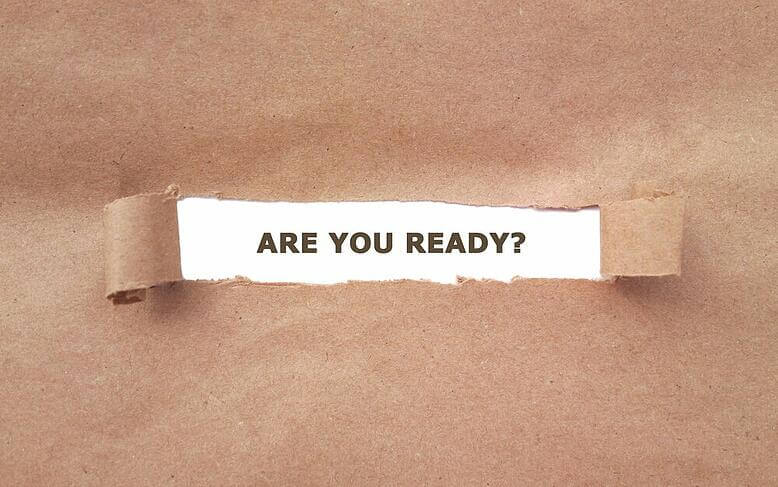 This is a set of proposals based on a 2018 consultation at the heart of which is recognition that businesses need to do more in terms of offering flexible working options to their employees.
Theresa May set the wheels in motion by challenging businesses to improve workforce equality by advertising all jobs as flexible from 'day one'.
To address this, the Department for Business, Energy and Industrial Strategy and the CIPD established the Flexible Working Task Force with the aim of improving the provision and uptake of flexible working, for everyone.
If all the Good Work Plan proposals come to fruition – and we'll know more by the end of November 2019 – we could be looking at the biggest seachange to employment legislation in a generation.
The changes set out in the Good Work Plan aim:
"to ensure that workers can access fair and decent work, that both employers and workers have the clarity they need to understand their employment relationships, and that the enforcement system is fair and fit for purpose".
Key points for employers
The full Good Work Plan runs to a full 80 pages, however, there are several resources that summarise the main points. If you're in a hurry, this excellent article by employment law experts Clyde and Co summarises the 10 key points employers should start to think about now to avoid non-compliance with new rules if and when they become law.
Although the article has been recently updated, please be aware that the development of the legislation is still - very much - a work in progress. Some of the proposals have already come into effect (in April 2019) with others expected to become law in the first quarter of 2020.
In this Personnel Today article, Katee Dias – a senior solicitor in the employment team at City law form Goodman Derrick, examines the points that businesses should consider ahead of the rules. These include:
The right to request a more predictable and stable contract.
The extension of time that constitutes a break in continuous service.
Greater protection for agency workers and new rules regarding their pay.
Rules to ensure tips and gratuities are passed directly to individuals.
Proposed reforms for improving communication and certainty between employers and their employees:
A commitment to improving the clarity of employment status tests for employees and the self-employed.
New rules regarding the statements of basic terms of employment.
Key terms of employment for agency workers.
An extension of the reference period used to calculate holiday pay from 12 weeks to 52 weeks.
The cost of non-compliance: The Good Work Plan
Companies that breach the new rules - in addition to those which are already in place - could face substantial fines as well as reputation damage.
The Good Plan Guide sets out the government's plan to enforce and increase tribunal fines for employers found guilty of breaking the law.
The government wants to make it easier for successful claimants to receive payments.
Employers who fail to make payments will be publicly named and shamed.
From 6th April 2019, the maximum penalty for 'aggravated' breaches of employment rights is increasing from £5,000 to £20,000.
Firms that are deemed to have ignored previous tribunal judgements against them will face stronger punishments.
And what's more, legal experts are predicting that the re-introduction of tribunal fees (whereby companies must cover legal costs relating to a claim) looks increasingly likely.
Clearly, businesses that breach new and existing employment rules face far stiffer penalties than they have in the past.
Greater access to flexible working
Finally, The Good Work Plan also focuses on the need for UK businesses to provide employees with greater access to flexible working in order to help people enjoy a better work-life balance. It also aims to help reintroduce people who are currently excluded back into work.
The CIPD guide to this aspect of the plan examines the proposals alongside a strong case for embracing flexible working.
The Good Work Plan: moving forward
Although the new rules about flexible working and, indeed, many of the other reforms outlined in The Good Work Plan need further clarification, we are clearly looking at a seachange in existing legislation.
Employers need to start thinking about the new rules long before they become law. Don't worry, we'll continue to monitor and then report on developments. However, if you come across any resources that could be useful to us or other people, please share and we'll include them in future blogs about the subject.
Posted on 27 September, 2019
By Nick Hardy
Flexible Working
Back to listing