The Good Work Plan (GWP) was created in response to Matthew Taylor's 2017 independent review of modern working practices. The Taylor report, as it's aptly named, sets out a number of working guidelines and recommendations for the UK government. Businesses needed to do more in terms of offering flexible working options to their employees- enter the Good Work Plan, which came into effect in April 2020.
The pandemic has changed so much about the way we work (and where we can work from) but legislative changes were still necessary to make for a more flexible future for employees.
Prime Minister Theresa May set the wheels in motion by challenging businesses to improve workforce equality by advertising all jobs as flexible from 'day one'.
To address this, the Department for Business, Energy and Industrial Strategy and the CIPD established the Flexible Working Task Force with the aim of improving the provision and uptake of flexible working, for everyone.
So, whether you're an employer, consultant, manager, employee or all of the above, it's time to sit up and take note; the GWP maps out the path to transformative development for all UK businesses- and arguably the biggest change to employment legislation in a generation.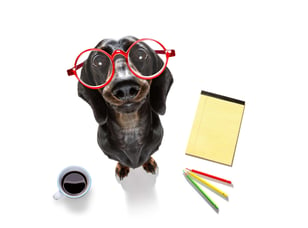 Why do we need the Good Work Plan?
The changes set out in the Good Work Plan aim to ensure that workers can access fair and decent work, that both employers and workers have the clarity they need to understand their employment relationships, and that the enforcement system is fit and fair for purpose.
The Good Work Plan (GWP) has focused on improving three main areas of UK working life:
Commitment to fair employment.
Clarity for employers and workers.
Tighter enforcement and legal transparency.
How has the Good Work Plan changed UK employment law?
The GWP is built on 5 key founding principles to encourage quality work and relationships:
1. Satisfaction
With millennials now making up 50% of our workforce, work is no longer restricted to bringing home the bacon and lining our ever-deepening pockets.
As Taylor's report predicted, fulfilment and purpose are clear focus for businesses and employees alike. The GWP hopes to set boundaries for such satisfaction by encouraging honesty and transparency around job quality, roles, employee benefits as well as working hours and contracts.
Expect more clarity and changes to employment status credentials, including narrowing the gap between different employment types and catering to new roles, such as the gig economy. With that, we're likely to see an upturn in high-quality online data, including recruitment and job boards, career planning and government portals, such as the Department for Work and Pensions' Find a Job.
2. Fair pay
The Taylor review exposed discrepancies with pay and what's considered 'fair' in relation to age and gender as well as location and experience. The government's response to wages and fair pay is encouraging, with comprehensive yet concise guidance now available online.
Financial adjustments and key points:
Revision to National Living and National Minimum Wage (NMW).
Extension of financial penalties for employers who breach guidance terms (including underpayment of NMW and holiday entitlement plus Tribunal fees of up to £20,000).
Thanks to the latest increase in the National Living Wage, more than 2 million full-time workers receive an extra £2000 per year.
Equal pay and gender pay gap legislation.
Plan to legislate against employers who unlawfully take gratuities or tips from workers.
Addressing pay-between-assignment contracts' (PBC) loophole for agency workers.
Watch out for changes to discretionary payments for service as well as the release of Low Pay Commission's (LPC) remit, which hopes to tackle the potential impact on employment and economic growth for the years beyond 2020.
3. Participation and progression
It's about understanding your business and team from the inside out, and then understanding ways to create space for participation and progression.
First, look at what is working well and determine areas to improve. By turning our attention to the people who make up our team, we can align our visions and goals to then begin on the same page.
Where and how are you different? From there, focus on ways to balance diversity with inclusivity in business:
What can you learn from this?
How can you apply these learnings at work everyday?
Start with the reasons why; the rest will follow and fall into place.
This type of introspective planning is important for agency workers too. Especially considering that the GWP now calls on employers to provide simple and clear rules - aka a worker's statement of rights - before appointing the role.
4. Wellbeing, safety and security
Wellbeing covers all aspects of an individual's life. From the food and water we ingest, to how we move, stretch and breathe, right up to the roof over our heads and the money in our pockets; wellbeing underpins it all.
It's reassuring then to see the government taking a proactive approach to our mental and physical safety. Now, with our business wellbeing hats on, let's explore ways to manage it:
Identify individual strengths and friction points. Do you know who you're working with? Take some time to sit and just be with your team. You'll likely unearth a whole host of transferable talents, passions and skills that would otherwise lay dormant. Equally, the more you can invest in your team, the more you'll see, the more you can manage.

Align goals and vision with findings. Why do you do what you do? What's the bigger picture? Think back to our millennials' mindset. Their focus includes fulfilment and purpose. Yours is now to align the vision. So what actions can you take and which behaviours can you all make to achieve success together?

Our Culture Pledge helps over 500 small businesses establish and cultivate their company from the inside. Check out our culture library or take the pledge and gain access to the toolkit.

Learn how to improve. From social influencers to blogs, podcasts and YouTube videos, there are thousands of wellbeing specialists who are gagging to help your team. Our friends at yulife offer affordable life insurance and employee wellbeing solutions to keep your team active, aware and engaged every day. Head to our marketplace to see if our other complementary partners could help you.

Commit to apply. Come up with a plan to incorporate healthy habits into your day, then stick to it. Think consistency and leading by example. And it's okay to start small. How about taking your meetings outside or switching the 4pm biscuit run for a 10-minute guided group meditation? Omm...
Self awareness and introspection leads to stronger interpersonal relationships. This, in turn, helps us to manage external influences that would otherwise cloud our vision and deter us from achieving goals.
5. Voice and autonomy
The Taylor Review states that for work to be fair and decent, workers must have a voice. Report findings call to maintain 'the 15-employee minimum' alongside lowering the threshold 'required for a request to set up information and consultation arrangements from 10% to 2% of employees'.
We use weekly one-to-ones, performance reviews, quarterly company meetings as well as kudos and our open-to-all-suggestions board to give our people voice and autonomy.
The rest of the features on Breathe, such as sickness tracking, holiday requests, expenses and secure document storage not only keeps us in the HR and GDPR good books but also saves valuable time to then spend with our people.
HR strategy | Key points for employers
The full Good Work Plan runs to a full 80 pages, however, there are several resources that summarise the main points. If you're in a hurry, this excellent article by employment law experts Clyde and Co summarises the 10 key points employers should start to think about now to avoid non-compliance with new rules if and when they become law.
Although the article has been recently updated, please be aware that the development of the legislation is still - very much - a work in progress.
The key points for employers are:
Commitment to fair employment
The right to request a more predictable and stable contract.
Greater protection for agency workers and new rules regarding their pay.
Clarity for employers and workers
Tighter enforcement and legal transparency
Employment tribunals – reform of courts to transform the way people experience the justice system.
Changes to additional penalties faced by employers and clearer guidance for employees.
Adjusting to self-employed and flexible working arrangements, with further guidance planned to cover legislation for umbrella companies.
Pay entitlement and access.


The cost of non-compliance: the Good Work Plan
Companies that breach the new rules - in addition to those which are already in place - could face substantial fines as well as reputation damage.
The Good Plan Guide sets out the government's plan to enforce and increase tribunal fines for employers found guilty of breaking the law.
The government wants to make it easier for successful claimants to receive payments.
Employers who fail to make payments will be publicly named and shamed.
From 6th April 2019, the maximum penalty for 'aggravated' breaches of employment rights is increasing from £5,000 to £20,000.
Firms that are deemed to have ignored previous tribunal judgements against them will face stronger punishments.
And what's more, legal experts are predicting that the re-introduction of tribunal fees (whereby companies must cover legal costs relating to a claim) looks increasingly likely.
Clearly, businesses that breach new and existing employment rules face far stiffer penalties than they have in the past.
Greater access to flexible working
Finally, the Good Work Plan also focuses on the need for UK businesses to provide employees with greater access to flexible working in order to help people enjoy a better work-life balance, which has been a focus for SMEs throughout the pandemic. The Good Work Plan also aims to help reintroduce people who are currently excluded back into work.
The CIPD guide to this aspect of the plan examines the proposals alongside a strong case for embracing flexible working.
Easily manage flexible working
Is your organisation working flexibly? Do you need a way to record hot-desking in the office or hybrid working arrangements? Take advantage of the digital age and commit to streamlining manual, labour-heavy or otherwise time-consuming tasks. Software as service systems, just like Breathe, can help companies understand how to improve management processes, such as employee development plans, progress reports and one-to-one reviews.
Posted on 2 December, 2021
By Nick Hardy
Employment Law
Back to listing