What is a whistleblower, and how should SMEs handle a whistleblowing situation?
We read about whistleblowers in the press, with many of them unfortunately forced out of organisations for speaking out.
As a small business, you might wonder how you'd manage the situation if an employee spoke out about wrongdoing. How should you deal with the issues they raise? And how do you make sure the worker raising the alarm isn't unfairly discriminated against?
In this blog, we'll cover what whistleblowing at work is defined as, how SMEs can manage it, and what to include in a whistleblowing policy.
What is whistleblowing in the workplace?
Whistleblowing is when an employee raises concerns about misdemeanours occurring in the workplace. These could be practices which are dangerous to others, that violate policies or could even be illegal.
Gov.uk defines a whistleblower as: "a worker who reports certain types of wrongdoing. This will usually be something [they've] seen at work - but not always."
There's a lot at stake for both employer and employee when it comes to whistleblowing, which is why there is legislation in place to protect those that do speak up.
What counts as whistleblowing?
Complaints that are considered whistleblowing (and are protected by law) count as the following:
Reports of a criminal offence (e.g. fraud)

A miscarriage of justice

Someone's health and safety is at risk

A company is breaking a law

Where wrongdoing is believed to be covered up

Risk or actual damage to the environment
Grievances such as bullying or harassment aren't classed as whistleblowing, and would need to follow a company grievance policy.
What is the Public Interest Disclosure Act 1998 (PIDA)?
The key piece of legislation which concerns whistleblowing is the Public Interest Disclosure Act (PIDA) which affords protection to any employees ordinarily working in Great Britain. It means workers who make a protected disclosure (but who are treated badly or subsequently dismissed) may be able to bring a claim at an employment tribunal.
An employee can make a disclosure in different situations such as where a criminal offence has been committed, financial malpractice has taken place, there is a risk to health and safety or there has been a failure to comply with a legal obligation, environmental damage or a miscarriage of justice.
However, there are certain conditions which need to be satisfied in order for it to be considered protected. An employee must follow the procedures laid out in the act and the disclosure must be subject to a public interest test. This means that it must be in the public interest to make a disclosure.
The disclosure should usually be made to an external public body in order to be protected. For example, the Health and Safety Executive for health and safety matters or the Financial Conduct Authority for financial irregularities. A disclosure to the media will not be protected unless there is no relevant external body or the initial disclosure hasn't received an appropriate response.
What should a whistleblowing policy contain?
As a responsible employer, it's a good idea to have a whistleblowing policy in place. In cases like these, a lot can be at risk for both you and your employee. Having a policy reassures your employees that their concerns will be taken seriously, and they won't suffer any consequences. It also reduces the chance of any claims being mishandled and of your company ending up fighting a tribunal case.
You should also be genuinely supportive of any whistleblowing policy. Company reputations have been made (or indeed broken) by how senior management has reacted to whistleblowing scandals.
A whistleblowing policy should include:
The seriousness that your organisation would treat whistleblowing claims, along with detailing the investigations you'd undertake into wrongdoing.

The procedure to be followed and when it comes to making a disclosure. Employees should be able to inform their line managers in confidence of any issues. In the event the wrongdoing concerns their line manager, the policy should make clear they can bypass them and talk directly to HR, or senior management.

Reassurance that any disclosures are made in strict confidence

How disclosures are investigated and concluded

That staff won't be penalised as a result of making disclosures
Security for your team & SME
Coming forward and speaking out on illegal or dangerous behaviour is a brave thing to do - but not always a popular one, especially if it puts colleagues' jobs at risk (and even if it's in the long-term interests of your company).
Your whistleblowing policy & company culture should protect whistleblowers and support those who speak up against wrongdoing.
Securely store your company policies within Breathe's ISO 27001-certified software. Why not trial for free?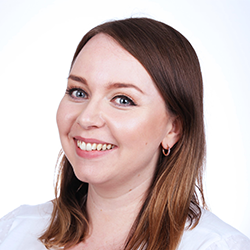 Author: Aimée Brougham-Chandler
Aimée, Breathe's Content Assistant, enjoys delving into HR topics. An IDM-certified Digital Copywriter as of February 2023, she's loved guiding readers to solutions with her writing for over 2 years.
Posted on 13 April, 2023
Business Process
Back to listing