Basic salary is a term seen commonly on job descriptions. It's also sometimes referred to as basic pay - but what does it actually mean?
In this blog, we'll cover examples of additions & deductions to basic salary, along with on-target earnings.
What is basic salary?
Basic salary refers to the amount that an employee earns before any extras are added or payments are deducted.
Examples of additions to basic salary
Additional extras on top of a basic salary can include:
Bonuses

Performance-related benefits and commission paid on sales

Tips and gratuities (where paid by the company, not where paid directly from customers to staff)

Allowances for internet and telephone for home working

Non-monetary extras such as mobile phone, company car, gym membership
Examples of deductions from basic salary
Deductions from basic salary can include:
Salary sacrifice schemes – for childcare vouchers, share options, and so on

Pension contributions

Contributions to a company car or mobile phone

Repayments against a company loan or a student loan

Deductions for cash shortfalls or stock deficiencies (in retail situations)

Court order deductions and child maintenance payments

Union subscriptions

Pay deductions due to industrial action, such as striking

Charity donations

Tax and national insurance




Basic salary vs. on-target earnings
An example of a basic salary might be £25,000. This is what you would advertise as the rate of annual pay if you were hiring for a new role. That will exclude any bonuses you might offer, as well as allowances and expense payments.
When it comes to sales roles, you may offer a basic salary only or, if you pay commission, it's common to express the offered salary as on-target earnings – known as OTE. On-target earnings are the basic salary equivalent that an employee can expect to be paid if they meet all their sales obligations. This can include a basic salary with an element of commission, but some organisations choose to pay commission only.
When it comes to the actual monthly or weekly payment, as summarised on a payslip, the basic salary is detailed. Any extras are added, and any deductions – as well as tax and national insurance – will be subtracted.
A typical payslip separates and sub-totals the additions and the deductions, which makes the payslip easy to read.
Find out more about payroll by reading our resource.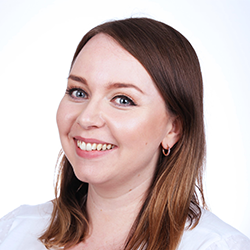 Author: Aimée Brougham-Chandler
Aimée, Breathe's Content Assistant, enjoys delving into HR topics. An IDM-certified Digital Copywriter as of February 2023, she's loved guiding readers to solutions with her writing for over 2 years.
Posted on 5 April, 2023
Business Process
Back to listing