You've entered. They've judged. We're sharing the results and preparing to celebrate. A huge congratulations to the winners of The Top 25 SME Culture Leaders of 2019.
In a bid to highlight the benefits of investing in workplace culture for UK SMEs, we paired with Real Business to create the Top 25 Culture Leaders 2019. For 6 weeks, we opened the nomination desks and called for all UK businesses (1 to 250 employees) to shout about how they look after their people, company and culture.
The results are now in.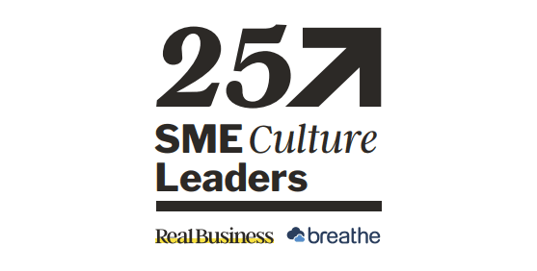 It's good news. Great, in fact. From what we've seen, businesses are beginning to understand that company culture is what separates the great from the good. The thriving from the surviving.
Here are the winning Top 25 SME Culture Leaders who brilliantly demonstrate that great cultures don't happen by chance.
Top 25 SME Culture Leaders 2019:
Company size: 11-50
Birdie uses digital products, home-connected devices and machine learning to help the care community deliver better preventative care.
Top culture tip: Don't be didactic. It's Birdie's employees who have defined its sustainable initiatives. And they have committed to deliver 500 hours of volunteering work by December 2019. They are on track.
Company size: 100
Frugi is the UK's leading organic-cotton childrenswear business, exporting around the globe from its base in Cornwall.
Top culture tip: Provide bespoke training programmes, a proper health and wellbeing programme, family-friendly policies and clear career pathways. It will resonate with your people and pay off.
Company size: 11-50
Freestyle is an award-winning B2C and B2B digital marketing agency located in the heart of Warwickshire.
Top culture tip: Be flexible. "Flexibility is only one of the reasons I like working here. It's embedded in our culture, in the trust that we will do our jobs without someone looking over our shoulders. It's in the hours we choose to work, in the way we recruit, in the living and breathing soul of our agency", says a Freestyle employee.
Company size: 35
PMW Communications is a full-service marketing agency in the Sussex countryside.
Top culture tip: Do all you can to help your people achieve their goals. Seven out of PMW's 10 company directors were promoted from within.
Company size: 101-250
Croud is a digital marketing agency that covers PPC, SEO, social, programmatic, content and analytics.
Top culture tip: Share responsibility for culture. Croud believes that company culture is pivotal to business growth, so responsibility for driving company culture falls across several different departments, from marketing to HR to operations.
Company size: 101-250
Whitehall Resources is a specialist SAP, Oracle and IT recruitment agency based in Colchester.
Top culture tip: Listen to your employees. Whitehall Resources monitors feedback through a variety of public and private channels and surveys. This has resulted in a 77% improvement in employee turnover compared with the previous year.
Company size: 101-250
Emperor is a London-based, independently owned creative consultancy specialising in creative reporting, digital, engagement and brand communications.
Top culture tip: Stay connected as you grow. Last year, Emperor launched a new intranet, Jostle, to connect all teams, engage people and inspire creativity.
Company size: 183
Manchester-based Brother UK is a supplier of technology solutions, helping businesses deliver greater productivity and efficiency through documentation, digitisation, collaboration and mobile working.
Top culture tip: Reward employees. An internal system called PRIDE (Personal Responsibility In Delivering Excellence) allows anyone at Brother to nominate colleagues for actions that exemplify its values. Successful nominees receive Amazon vouchers.
Company size: 11-50
User Conversion is a team of leading conversion-rate optimisation experts.
Top culture tip: Be emotionally intelligent. User Conversion invested in 121 and team coaching for all employees – to develop resilience and emotional intelligence – and coaching for its leadership team.
Company size: 1-10
Jaluch was founded in 2002 to provide organisations with HR and employment law advice and training support.
Top culture tip: Prioritise wellbeing. Everyone at Jaluch has benefited from a 'health check' with an external wellbeing expert.
11.
Upgrade Pack
Company size: 23
Upgrade Pack runs a loyalty platform that helps users to upgrade their travel experiences.
Top culture tip: Award share options to each employee. All Upgrade Pack employees enjoy the rewards created by every client, partner and user the business gains.
Company size: 11-50
Steamhaus is a cloud and DevOps consultancy that enables businesses to leverage the power of public cloud providers.
Top culture tip: Trust your employees. Everyone at Steamhaus has "unlimited work from home time".
Company size: 20
Cloud9 Insight is a Microsoft Gold Partner that specialises in helping SMEs grow by implementing and supporting Microsoft Dynamics 365 CRM and other complementary cloud technology.
Top culture tip: Find common ground. Food unites the Cloud9 team, so they have a fully working kitchen to teach each other how to prepare dishes.
Company size: 11-50
Practice Labs runs a platform that helps learners to develop hands-on, practical IT skills.
Top culture tip: Embed meaningful values. The Practice Labs CREW (Challenge, Respect, Enjoy reWard) culture is the biggest part of its recruitment process, and is rooted throughout the company: bottom-up and top-down.
Company size: 213
Lane4 is a UK management consultancy based in Maidenhead.
Top culture tip: Be self-aware. Lane4's EPIC campaign (Every Person Impacts Culture) draws attention to the small things employees do daily to create the company's culture.
Company size: 11-50
Claromentis operates an intranet platform for sharing, collaboration and information management.
Top culture tip: Invest in learning and development. Every Claromentis employee gets a personal training budget of £1,500 a year.
Company size: 11-50
Hattons of London are specialists in rare and exclusive coins.
Top culture tip: Provide extra-curricular activities. Among other things, Hattons employees have enjoyed an expenses-paid team building trip to Ibiza.
Company size: 11-50
TopLine Comms is a digital PR and SEO agency based in London.
Top culture tip: Get help from the experts. Topline Comms works with an organisational development consultant to benchmark and monitor career development opportunities, employee feedback and benefits.
Company size: 24
Nice Network is an ethical business communication, IT and telecoms service provider based in Sunderland.
Top culture tip: Provide work-life balance. Nice Network provides staff with the chance to work on their higher education studies during work hours and offers to fund driving lessons.
Company size: 11-50
Liberty Comms is a PR and marketing consultancy working exclusively in the technology sector.
Top culture tip: Focus on the individual. Liberty Comms provides a tailored "happiness plan" for each employee, ranging from flexible working to support for a Master's.
Company size: 11-50
KASKO enables insurers to develop and distribute digital insurance products without tying up internal IT-resources or being bound by the limitations of legacy equipment.
Top culture tip: Remember that culture is organic. It cannot be forced with a barista and a dog. Grow your company with the right attitude and people.
Company size: 11-50
Truant London is a creative communications business based in Shoreditch.
Top culture tip: Inspire your people. Truant frequently play host to a range of creative talent, their most recent speaker being Dave Buonaguidi.
Company size: 11-50
Radioactive is a full-service PR agency, based in Gloucester.
Top culture tip: Trial a shorter work week. Radioactive PR employees get Friday off while salaries stay the same. Productivity, for one, has increased since the move to four days.
Company size: 101-250
Learning Pool is a UK provider of elearning content and learning management systems.
Top culture tip: Don't bury employee ideas. Learning Pool's business improvement group welcomes ideas from across the business.
Company size: 11-50
eight&four is a creative and media agency based in London.
Top culture tip: Ensure ongoing career progression. eight&four helps employees progress with quarterly 360 degree reviews.
Culture in practice
We were wowed by the investment, thought and care that the nominee's put into their workplace culture. Whittling a total of 121 entrants down to 50, our expert panel of judges then reviewed each nomination, scoring each SME on:
company values;

approach;

long-term vision;

culture in practice; and

business impact.
There's certainly more to company culture than meets the eye.
Jonathan Richards, CEO at Breathe, adds:
"While there are many definitions of what makes great company culture, I tend to focus on it being the shared values, beliefs, or perceptions held by employees within an organisation. If you look at this from another angle it can be defined as 'How things get done around here' or maybe even better 'How things get done around here when the leaders aren't present'…

"It's not the values written on the walls, nor the office fruit bowls, bean bags or pool table. It's also not the leadership style alone. It is all of the above and more. It is how a company cultivates its growth by offering each and every employee a voice, while encouraging healthy day-to-day attitudes, behaviours and work ethics."
Our judges:
Jonathan Richards, CEO of

Breathe

Joe Wiggins, Director of PR at Glassdoor, Europe

Bretton Putter, founder and CEO of CultureGene

Robert Ordever, MD at C. Tanner Europe

Victoria Usher, founder and CEO, GingerMay

John Stapleton, entrepreneur, angel investor and speaker

Dorian Dugmore, Chief Executive, Wellness Academy

Alessandro Valentini, Marketing Director, GrantTree

David Lewis, CEO of Lewis

Chris Dyer, founder and CEO of PeopleG2

Bill Taylor, co-founder and founding editor of Fast Company
What our judges say about culture:
Helping businesses understand the benefits of company culture is half the battle.
"How we feel about our culture at work determines how well we thrive." - Robert Ordever, MD at O.C. Tanner Europe.

"Happy employees make happy clients. Company culture is intrinsically linked to exceptional client services, taking an organisation from good to outstanding." - Victoria Usher, founder and CEO of GingerMay.
Establish your identity
"Don't act until you know what you stand for. Don't be tempted to copy other companies and assume that what works elsewhere will work for you." - Joe Wiggins, Director of PR at Glassdoor.

"Culture matters because performance matters. Organisations that want to stand out from the crowd have to work as distinctively as they hope to compete – you can't do something special in the marketplace unless you first build something special in the workplace...

"The first question great organisations must answer is: What separates us from the competition in the marketplace? But the next question is: What holds us together as colleagues in the workplace?" - Bill Taylor, founding editor of Fast Company.
Human connection
What holds your employees together in the workplace? For Alessandro Valentini, marketing director at GrantTree, it's all about that human connection – and this is what great organisations prioritise.
"Great company culture is a way of organising work that's human and radical." - Alessandro Valentini, MD at GrantTree.
Nurture your culture
Culture isn't like your End Of Year reports, tax returns or an annual tick-box exercise. Cultivating great company culture includes nurturing your team, sticking to your values and monitoring the results. Are there any holes in your company values or goals? What have you learnt and what changes can you make to improve your business further?
Chris Dyer, founder and CEO of PeopleG2, describes culture as the:
"...chicken-and-egg relationship between core values and the staff who express them".
Don't wait for tomorrow. Improve your culture today and join over 370 SMEs who have pledged to put their people first.
Watch this space
This is just the beginning. Congratulations once again to the fantastic winners of the Top 25 Culture Leaders 2019. We'll chat soon.
Stick around, subscribe to our blog, podcast and social media channels and remain up-to-date with our 2019 winner's commentary, top tips and advice.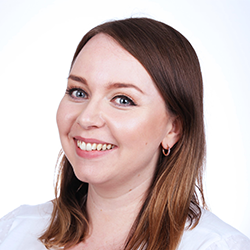 Author: Aimée Brougham-Chandler
An IDM-certified Digital Copywriter as of February 2023, Aimée is Breathe's Content Assistant. With a passion for guiding readers to solutions for their HR woes, she enjoys delving into & demystifying all things HR: From employee performance to health and wellbeing, leave to company culture & much more.
Posted on 23 July, 2019
in Breathe News
Breathe News
Back to listing