The COVID-19 pandemic has pushed many small businesses across the UK to shift their priorities and embrace a digital transformation.
You only need to look at this recent research by tech giants, IBM, which revealed that COVID-19 has accelerated digital transformation in organisations by a whopping 59%.
Manual, paper-based methods just don't have their place anymore - more so now than ever.
At Breathe, we're on a mission to help SMEs all over the UK to put their people at the heart of everything they do, streamline their processes and be the best they can be. And we're always looking at new ways of expanding on this mission.
That's why we've been working hard to bring you a super-valuable addition to the Breathe family - Rota, Time & Attendance.

Introducing: Rota, Time & Attendance
We're excited to announce that we've launched a brand-new Rota, Time & Attendance tool - an exciting new addition to our existing additional modules: Recruitment, Expenses and Learn.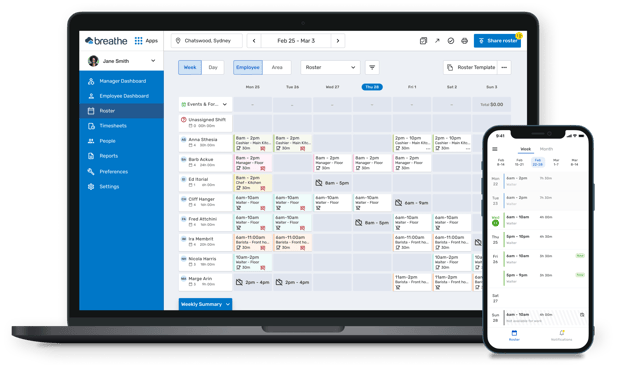 So - without further ado - let's take you through what Rota, Time & Attendance has in store and - most importantly - how it could help your organisation.

What is the Rota, Time & Attendance module?
Breathe's new Rota, Time & Attendance module is an easy-to-use, intuitive shift-scheduling tool that we've designed specifically for SMEs.
With Rota, Time & Attendance, you can:
Build your rota, assign your team & add any events in a flash
Build & save rota templates to use in future weeks
Enjoy visibility of the next 30 days' shifts at a glance
Manage multiple locations
Generate automatic timesheets with a simple clocking-in tool
Assign multiple roles to your people
Effortlessly synchronise your people-data in Breathe HR with your rota
Keep your team in the loop with handy in-app & email notifications
Manage upcoming events & forecast salaries
Plus much more.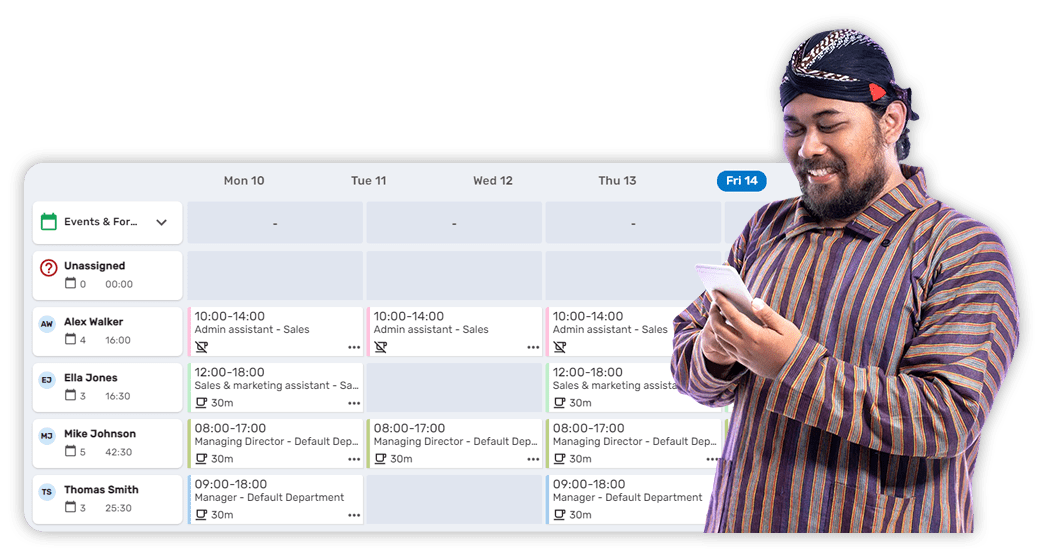 How can Rota, Time & Attendance benefit my organisation?
By taking your rota management online with an easy-to-use system, you can:
Save valuable time - build & share your rota in minutes - not hours
Focus on managing your team & leave rota admin behind
Enjoy seamless communication with your team - easily see who's available to work & share rota updates in a flash
Eliminate manual work - effortlessly record who's worked and when & approve timesheets instantly
Help keep your business compliant by capturing & storing timesheets electronically
Give your team autonomy & boost productivity and morale
Keep everything in one place with an integrated rota & HR software
Return to work safely - manage your workplace capacity as your business opens back up after COVID-19

Get started today

Already a Breathe customer? Log in now to get started with the brand-new Rota, Time & Attendance module and discover the fantastic time-saving benefits.
New to Breathe? Start your free 14-day trial and take a look around - it's on us.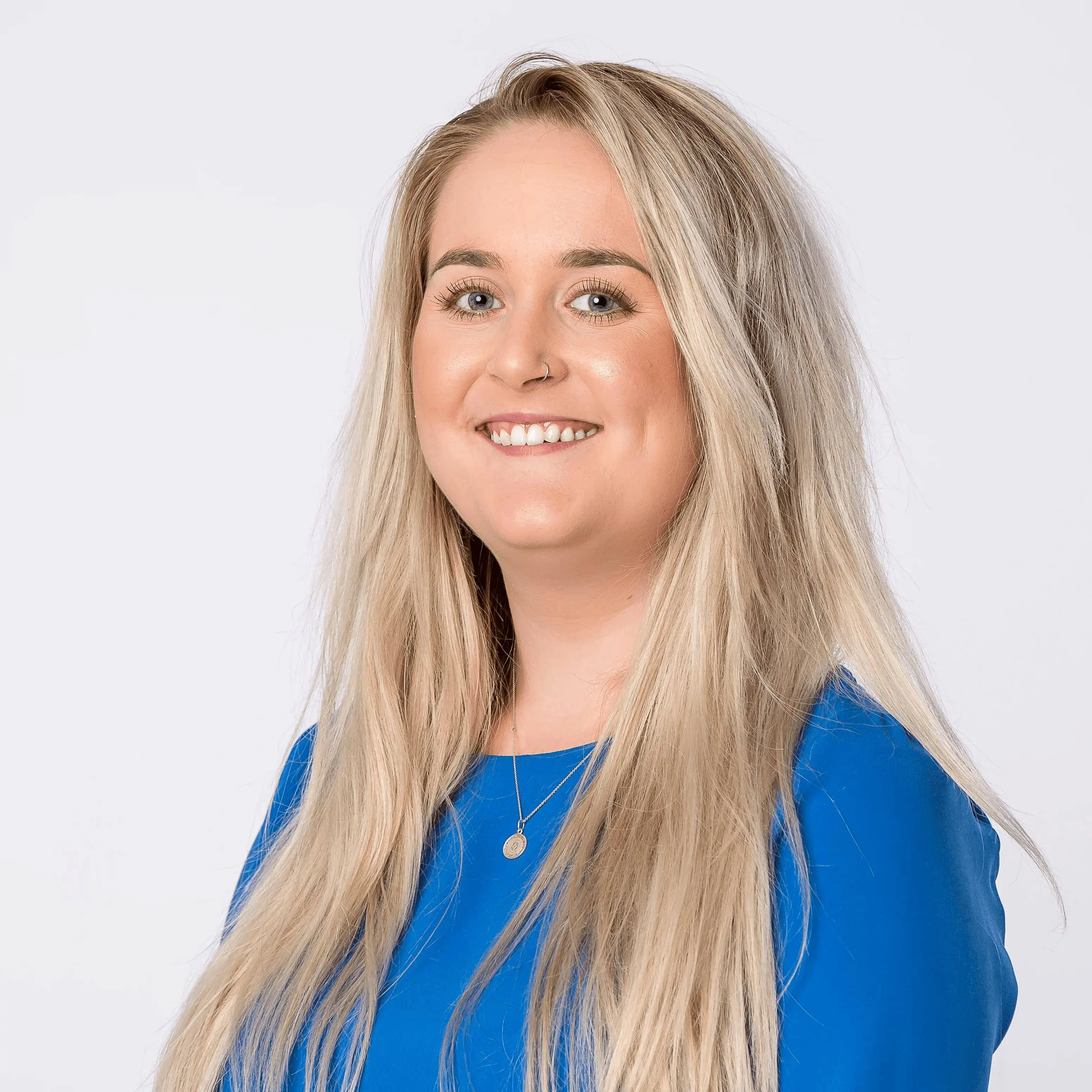 Author: Sarah Benstead
Sarah is a Product Marketing Specialist here at Breathe. Always innovating, she loves writing about product releases in an engaging & informative way. When she's not coming up with new ideas, she enjoys long walks with her dog, Clifford.
Posted on 21 June, 2021
in Breathe News
Breathe News
Back to listing