Shift Swapping is great for both businesses and employees. Your people stay happy by having more flexibility over their shifts and schedules, but it also takes the stress out of not being able to work a shift and gives your people options instead of them having to take leave.
What is Shift Swapping?
Shift Swapping is the practice of employees swapping shifts with each other to help them stay in control of their schedule, but also ensures the business is not left without staff for a shift.
Shift Swapping is a great tool to have at your disposal when creating and managing a workforce and gives your staff a chance to sort out their shift changes before they come to the business owner or manager.
As a business owner, you'll save time by not having to ring around and find a replacement for an employee that can't work a shift, and you are empowering your people to swap shifts whilst adhering to your original planned roster.
However, there are a few things to be mindful of when allowing staff to swap shifts. These potential drawbacks should generally be reviewed before approving a shift swap.
Matching skills and level of expertise
Ensure that the staff swapping have the same competency in the role is essential, especially for longer stretches of time or critical periods as this could cause frustration for you, your staff and your customers.
Hourly Rate
While your employees won't be mindful of this, having parameters around hourly rates when approving shift swaps is essential for budget forecasting.
Hours Worked in Pay Period & Overtime
Similarly keeping an eye on how many hours employees swapping shifts is important - having to pay double rate for the same amount of time is not great if you can avoid it!
Handle your shift swaps easily in Breathe
Breathe Roster allows your people to login and request to swap a shift with another staff member. We ensure the manager is in control and has the final stamp of approval once both employees have agreed to the swap. This is a great time saver for businesses and keeps your people happy.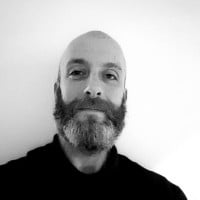 Author: Alex Bundock
Alex is a Digital Marketing Manager at Breathe. He loves data and search and also enjoys writing about ways that Australian small businesses can help their staff.
Posted on 22 November, 2021
By Alex Bundock
Time Management
Back to listing