How can workplace culture impact employee productivity?
Look inside your own corporate walls to discover any stumbling blocks.
Once you've acknowledged these, start an honest conversation and find the solutions to overcome them.
We've pledged to improve ours; we know you can too.
Every company has its own workplace culture and while they may share similar characteristics, every organisation's culture is ultimately unique to that business. Some are fundamentally creative in nature, some are collaborative, others are competitive or highly controlled with a strict hierarchy. A company culture can feature more than one of these traits as well, so it might be creative and collaborative, but no two cultures are ever exactly the same.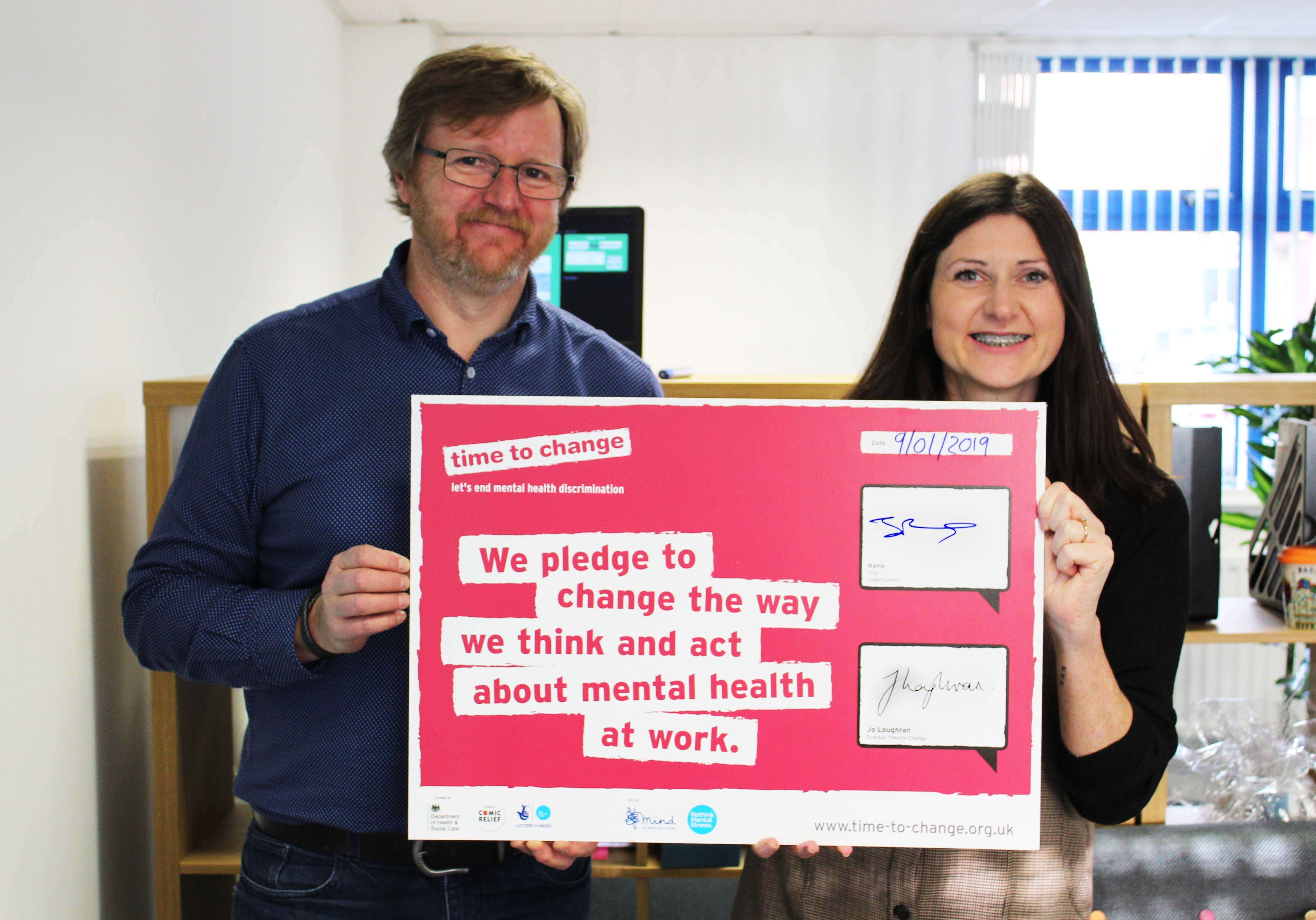 What works brilliantly for one organisation might be a disaster for another and there is no right or wrong culture to follow. Some are built by design, others are formed from your daily practises, beliefs, visions and operations over time.
However, there will be a right or wrong culture for your business. The right one will boost employee productivity, attract talented staff who value your brand and ultimately drive sales. One piece of research revealed companies that boasted an engaged company culture had 15% greater employee productivity, 26% less employee turnover and 20% lower absenteeism.
Companies that don't actively invest in their company culture will find this reflected in the way their employees behave and their business may suffer as a result with one survey demonstrating disengaged employees cost the UK between £52 an £70 billion in lost productivity each year. That's why it's so important to regularly review your culture and make sure it is shaping your company into the one you envision.
Why bad organisation is damaging
If your company is suffering from a poor company culture, look out for these symptoms of unproductivity. Sales won't hit their targets, you'll see a lack of cohesiveness and enthusiasm among staff and employee churn rates could grow to alarming levels.
But do you know all the damaging effects this state of affairs can have on the long-term health of your organisation?
Lower morale
A poor organisational culture will affect your employees' self-confidence. Rather than thriving in an environment where they feel trusted, nurtured and can develop, they become mired in a culture of under-achievement. Remember, a neglectful, challenging environment rarely promotes productivity and growth.
All work no play
Modern employers recognise the delicate balance of work and home life and, more importantly, why it's critical to long-term business success. If you're promoting a culture where work-life balance is skewed, and employees are expected to put in 12-hour days; stop. Employees who are over-worked, face higher levels of stress, illness and absenteeism, which leads to lower morale and less productivity.
Those who value work-life balance and therefore encourage healthy working schedules and a good team morale, notably work 21% harder than those who don't.
Absenteeism
In 2016 the median cost of absenteeism in UK was £522 per employee and this rose to £835 in the public sector. The main causes of short-term absenteeism were minor illness followed by stress with stress, acute medical conditions and mental illness accounting for most cases of long-term sick leave.
One Danish study found a clear link with culture and absenteeism. Researchers monitored 2 million employees as they moved from one job to another to see if it affected how many days sick they took. They discovered people tended to have 4.5 days less off if they moved to a company with lower absenteeism and a strong culture.
Lack of care
If your company culture is poor your employees won't bother either. You may find increasingly inappropriate behaviour or dress which leads to carelessness in their work and poor interaction with customers. Professionalism is lacking, and this is reflected in lower productivity levels. This in turn affects how they deal with customers or clients leading to a greater number of lost sales and customer complaints.

Higher employee turnover
Your retention rate will take a hit if your company culture is lacking, leading to greater recruitment costs and lower levels of productivity. Research by Randstad showed 58% of workers have either already left their jobs or would consider leaving because of negative office politics. 38% also admitted they wanted to leave, either because of a toxic culture or because they didn't fit in.
A further 36% said they were considering leaving because they didn't have the opportunity to work remotely and more than half said they felt their companies viewed profit and revenues as more important than their staff. In addition, 58% felt their companies didn't have enough growth opportunities to encourage them to stay.
Unengaged employees
If your employees don't feel engaged, they won't feel invested in your business either and therefore won't be promoting it like you want them to. If culture is good, your employees will effectively become an extension of your marketing activities, promoting your business to their own networks. But if they don't like the atmosphere that talk can quickly turn negative.
How to improve employee productivity
Remember there is no quick fix if culture is poor. It takes time and continued effort to discover what could change and then address those issues one at a time. The good news is that there are lots of measures you can take to improve productivity and organisation within the workplace. First establish your company's best-culture fit. This could be through conducting employee engagement surveys, evaluating leadership skills as well as assessing the effectiveness of your incentives and reward and recognition programmes.
Building a great culture is worth the time and effort – you'll foster positive co-worker relationships, promote collaboration, transparency and creativity and make your employees far happier. This in turn will improve retention rates, attract more talented workers and lower your overall costs.
Back to blog