Equal pay matters. Achieving this is a legal and moral obligation for all businesses, regardless of their size. Equal pay has been part of UK law since the 1970 Equal Pay Act and is now also part of the Equality Act 2010. This means all employees are entitled to equal pay, whether they are on full-time, part-time, or temporary contracts. In this post we define what is meant by equal pay and what employers need to do to comply with the law and treat employees honestly, fairly and with respect.
Today's job market is incredibly competitive, with labour shortages in many UK business sectors having serious implications for companies who are struggling to fill roles in sufficient numbers. Consider as well that the cost of living is set to rise further - it's never been more important to ensure your employees earn enough money to ensure positive financial wellbeing.
Carrying out an equal pay review and using it to create a fair and transparent pay system sends a positive message about your organisation's values to your team members and to potential candidates. At a time when recruiting people has become increasingly difficult, this has never been so important.
Developing a 3-step equal pay plan
Communicating pay information to employees
What is equal pay?
Equal pay is the legal right for people of all genders to be paid the same for:
Doing identical, or similar, jobs
Doing work that has been rated as "equivalent", or in the same grade
Doing work of "equal value", where jobs might be different but require a similar level of skill
Pay does not just refer to salaries. It also includes employee benefits like holidays and pension contributions, as well as company cars and bonuses.
Why equal pay matters
Paying women less than men has far-reaching implications for society. Not only does it contribute towards the gender pay gap, but it directly impacts women's lower pension contributions and their higher incidence of relative poverty in later life. In fact, one study shows that women in retirement have 72% lower pension income than men.
Businesses should also remember that pay is one of the key factors affecting motivation and relationships at work. Employee motivation ultimately contributes to your commercial success, so it's important to reward all employees fairly.
What is the gender pay gap?
The gender pay gap is the difference between the average earnings for men and women. In contrast, unequal pay would be a difference in earnings between men and women for exactly the same job.
How is the gender pay gap calculated?
The Office of National Statistics suggests this basic formula for calculating the gender pay gap within an organisation:
"The gender pay gap is calculated as the difference between average hourly earnings (excluding overtime) of men and women as a proportion of men's average hourly earnings (excluding overtime). It is a measure across all jobs in the UK, not of the difference in pay between men and women for doing the same job."
Developing a 3-step equal pay plan
An equal pay plan isn't necessarily complicated, but it is important that you complete it accurately and put right any discrepancies that you identify in the process. At this stage it's important to remember that you are evaluating the jobs, not the jobholders themselves.
There are essentially 3 steps to a plan:
Step 1 – determine whether employees are doing equal work
Begin by making a list of all employees, their genders, job titles and grades and start date and hours of work. Against each employee, include all information related to their pay and the wider benefits they receive. This includes overtime, shift pay, bonuses, commission, or any other payments.
Benefits include holidays, sick pay, company cars, pension contributions and any other form of non-cash benefit. To make like-for-like comparisons easier – especially when comparing payments of employees who work part-time with those who work full-time – break salary information down into hourly rates.
Step 2 – compare pay between men and women doing equal work
The Equality and Human Rights Commission recommends using a basic table to make comparisons.
Question
Response
Are the basic hourly earnings the same for men and women doing this job?
Yes
No
Are the total hourly earnings the same for men and women doing this job?
Yes
No
Do men and women doing this job get the same type of benefits?
Yes
No
Are the amounts of the benefits the same for men and women in this job?
Yes
No
The answer to every question should be 'yes'. If not, you need to find out what is causing those pay differences. Look out for discrepancies between starting salaries and pay increases. You should also investigate pay differences between full and part-time workers who combine their paid work with any duties of care.
Step 3 – identify any actions that need to be taken
Having identified any discrepancies, it's important to start closing any gender-related pay-gaps as soon as possible. Depending on the number of people you employ, you may need to involve line managers to help you understand the finer points related to people's roles and their duties. The devil is very much in the detail and misunderstanding or overlooking subtle differences could put you on the wrong side of the law, despite good intentions.
Although people may have identical job titles, this isn't to say that their responsibilities have changed or increased over time, and this should be factored into your analysis and list of actions.
Managing employee information
Using a system like Breathe to record information about every employee makes it straightforward to maintain an inventory of job and role information. As well as being sound management practice that supports your efforts to ensure equal pay, it makes it easy for you to find information in the future. You would need this, for example, if someone raises an internal grievance or if legal action is taken which leads to a tribunal.
Breathe's document management functionality enables you to maintain detailed records for each individual employee. You can store these records securely online within a single place from where they can be retrieved when necessary.
Access to information can be managed easily, with higher permission levels available for those that need it. This facilitates day-to-day management and company compliance with equal pay legislation and employment law.
Breathe is ideal for recording the results of equal pay reviews. We'd recommend carrying these out every two years to ensure your continued efforts to pay people equally are recorded in detail.
Communicating pay information to employees
As the law currently stands, only private sector and voluntary organisations who employ 250 or more people are legally required to report gender pay gaps. However, at some point this may be extended to smaller businesses.
If an SME has achieved gender parity, celebrate the news. Sharing this information with employees and partners is a positive step and will heighten morale and enhance a company's reputation.
Final thoughts
There's still some way to go in achieving gender parity and equality. Research from Samsung shows that under a fifth of workers believed their workplaces were gender equal. The same research also found that 42% of women felt barred from opportunities compared to 35% of men. SMEs can help lead the charge as they have fewer employees than larger enterprises. This means the whole process of managing equal pays reviews is simpler and can be undertaken relatively quickly.
As a result of the pandemic there is evidence that gender parity has actually been put back, largely as a result of duties of care brought about by the two extended periods of lockdown. This is something we address in our 2021 Culture Economy Report. Now, and on this side of the pandemic, it's high time to redress this issue and work hard to correct this unfair imbalance before it becomes a permanent fixture in businesses and society.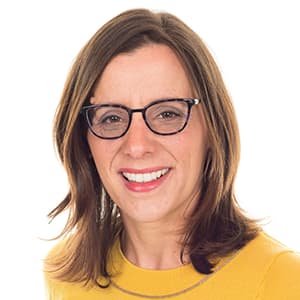 Author: Laura Sands
Laura is a writer who enjoys getting into the detail of subjects and sharing that knowledge with snappy, interesting content. When not typing away, she enjoys walks in the woods and curling up with a good book and mug of something hot.
Posted on 15 September, 2022
By Laura Sands
Equality and diversity
Back to listing