Constructive dismissal may be less common than wrongful dismissal or unfair dismissal, but it's no less unpleasant for all parties involved. A successful claim for unfair dismissal can be costly and also cause reputational damage to a business.
Taking the phrase 'people don't leave companies, they leave managers' to the extreme, constructive dismissal is disagreeable on many levels. It affects not only the employee who feels compelled to quit in response to the way they have been treated but can also be deeply troubling for their co-workers.
By better understanding constructive dismissal, you can take steps to avoid it happening in your SME.
Defining constructive dismissal
Who can claim constructive dismissal?
What are the grounds for constructive dismissal?
Two examples of constructive dismissal
How to manage a constructive dismissal grievance
How much is compensation for constructive dismissal?
How to avoid constructive dismissal
Defining constructive dismissal
Instead of being dismissed by their employer, constructive dismissal is where an employee is forced out of their job because of the way their employer acts towards them.
To use its full term, constructive unfair dismissal is where an employer breaches their employment contract with an employee or breaches the mutual duty of trust and confidence between employer and employee. This is known as 'a repudiatory breach'.
The result? The employee feels they have no option but to resign.
Constructive dismissal can be due to a single serious incident or a series of incidents which are serious when combined. For constructive dismissal to be considered, the employee must resign soon after the incident or incidents which forced them out.
Who can claim constructive dismissal?
In order to claim constructive dismissal, the claimant must:
Be, or have been, an employee
Have been continuously employed with the same employer for at least two years.
Show that the way their employer has treated them – the repudiatory breach - has made their position untenable.
What are the grounds for constructive dismissal?
Grounds for constructive dismissal are based on whether or not an employer has done something to seriously breach an employee's employment contract or their trust and confidence. In either case, it is the swift resignation in response to this situation which turns it into potential for constructive dismissal.
Examples of breach of employment contract include:
Allowing people to bully or harass an employee. This could be co-workers, managers or even customers.
Making unreasonable changes to the way an employee works. This could be a change in working hours or a change in location which makes it impossible or very difficult for the employee to do their job.
Demoting an employee without good reason
Changing an employee's duties – for example making their job so difficult that they cannot reasonably succeed. Another example would be to remove an employee's duties and make their role so boring and unchallenging that they leave.
Refusing to pay an employee
Failing to make reasonable adjustments for employees who have a disability
Failing to provide a safe working environment.
Examples of a breach of duty of trust and confidence include:
Unjustified or continued criticism of the employee over a period of time
Failing to investigate an employee's grievance or complaints
Undermining an employee's authority
Unreasonable or unjustified surveillance or workplace monitoring.
Two examples of constructive dismissal
Constructive dismissal cases occasionally hit the headlines when high-profile names are involved.
1. In the case of Priti Patel and Philip Rutnam, Sir Rutnam claimed he was constructively dismissed from his role due to the way in which the Home Secretary belittled officials in meetings and made 'unreasonable demands' on staff.
The case was settled out of court with a generous payment and much speculation.
2. Another example of grounds for constructive dismissal involved Nigel Gibbs, the Assistant Manager of Leeds United FC. He was left out of training trips, excluded from meetings, demoted to look after the U21 and U18 players instead of the first team and was not issued with the new season kit.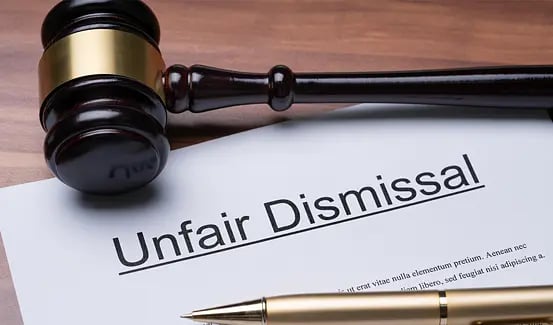 How to manage a constructive dismissal grievance
Employees are often advised to raise a grievance before they resign as a result of constructive dismissal. However, because this is not a requirement, many employees will leave without formally raising the issue that leads to their resignation. The claim for constructive dismissal can then come as a bolt from the blue for the employer.
For this reason, if an employee chooses to raise a grievance, it is vital that their employer sees it as an olive branch and fully investigates the claim.
Ignoring the grievance may in itself be a breach of contract which can in turn give the employee grounds to resign and claim constructive dismissal. A constructive dismissal grievance is an opportunity for the employer to make amends and find a way to resolve the situation.
That's not to say that it's easy to manage a constructive dismissal grievance. If the situation cannot be resolved internally, some companies prefer to agree a negotiated exit with a financial settlement for the employee. This avoids the need for a lengthy and upsetting tribunal.
If an employer does find themselves facing a grievance and, subsequently, a constructive dismissal claim, maintaining up to date records of communications with a claimant and all related documentation is an absolute must. Tribunals will not look favourably on employers who are perceived to have cut corners or managed the process poorly.
Using a system like Breathe which includes dedicated document management functionality can make it easier to keep track of the paper trail and produce documents if required by a tribunal judge or a company's legal teams.
Even if the process of managing a grievance has been conducted properly and with due care and diligence, an employer could, quite reasonably, be required to provide evidence that they have managed all processes responsibly.
How much is compensation for constructive dismissal?
The maximum claim for constructive dismissal is capped at £105,813 (as of April 2021) and is broken down into two parts.
1. The Basic Award
This is based on the employee's pay, age and length of service. Employees are entitled to:
Five week's pay for each full year worked, if under 22 years of age
One week's pay for each full year worked if aged between 22 and 41 years of age
Five week's pay for each full year worked if 41 years of age or older.
The rate of pay is capped at £544 per week, and the length of service capped at 20 years. The maximum basic award is currently capped at £16,320.
2. The Compensatory Award
This element considers money the employee may have lost because of constructive dismissal. It accounts for factors such as loss of earnings, bonuses, shares, benefits or pension, as well as hurt or distress caused by the constructive dismissal.
The compensatory award is currently capped at the lower of £89,493 or 1 year's salary.
How to avoid constructive dismissal
The best way to deal with constructive dismissal is to avoid it happening in the first place. Not only does this reduce the costs and management time associated with dealing with a constructive dismissal claim, but it avoids the damaging effect that a claim for constructive dismissal can have on existing and potential future employees.
To avoid constructive dismissal, employers should:
Focus on developing a company culture that's built on respect and fairness. With a healthy company culture, situations that could result in constructive dismissal are less likely to develop.
Invest in manager and supervisor training. Managers who understand the risks of constructive dismissal will be less likely to engage in activities that could make an employee's position untenable.
Support managers and supervisors so they know how to deal issues such as poor performance, workplace conflict or health and safety concerns.
Make sure up-to-date policies are shared with all employees and are implemented across the business.
Encourage employees to share problems or concerns. If employees know their concerns will be taken seriously, they're more likely to trust that you will address the situation. This in turn helps reduce the chances of you being involved in a claim for constructive dismissal.
Constructive dismissal grievances and claims for constructive dismissal should be taken seriously. We'd recommend you seek expert advice if an employee makes a claim for constructive dismissal. Visit our HR Partner Directory to find a trusted consultant in your local area.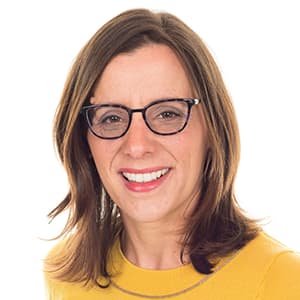 Author: Laura Sands
Laura is a writer who enjoys getting into the detail of subjects and sharing that knowledge with snappy, interesting content. When not typing away, she enjoys walks in the woods and curling up with a good book and mug of something hot.
Posted on 17 May, 2022
By Laura Sands
Employment Law
Back to listing