Foxed by TUPE? You wouldn't be alone. Not only is it yet another acronym, but it's one that few people feel confident pronouncing.
TUPE stands for Transfer of Undertakings (protection of employment) Regulations 2006 and is pronounced 'chew-pee'. It's there to protect employees if a business changes ownership such as due to a merger, acquisition or sale, or during a change of contract.
The implications of TUPE for a business buyer or a contractor who has won new business can be significant. For this reason, it's best to get specialist legal advice if you're buying a business or win a contract where TUPE applies. Here is a whistle-stop tour of TUPE, helping you understand the basics of this specialist area of employment law.
What is TUPE and when does it apply?
Where and when does TUPE not apply?
Why are TUPEs so important for employees?
What is a 'relevant transfer'?
What is a 'service provision change'?
Tips for managing TUPEs effectively
What is TUPE and when does it apply?
TUPE is a set of rules designed to protect employees when a new owner takes over the business they work for. It is there to prevent the new employer dismissing existing employees or imposing new employment T&Cs unless there are significant business reasons that are unrelated to the change in ownership.
There are two situations where TUPE applies:
When a business or part a business is transferred to a new employer – through a merger, acquisition or straightforward sale.
Where there is a change in contract (referred to as a 'service provision change'). This involves outsourcing, insourcing or retendering.
By buying a business or winning a contract, employment contracts and liabilities automatically transfer to the new employer as if that contract was made between the employee and the new owner.
Not only does this include pay, bonus agreements and working hours, but the agreement also includes more challenging liabilities such as claims for unfair dismissal and discrimination. Some of the responsibilities included in a transfer of employment include:
Existing terms and conditions of employment
Length of service
Redundancy payments
Holiday pay and leave entitlements and accrued holiday entitlement
Sick pay, maternity, parental and paternity pay
Liability for unfair dismissal and discrimination that took place before to the transfer date
Pre-existing trade union agreements
Share options that will be lost. These should be replaced with an acceptable equivalent
Private medical insurance and health insurance
Indemnities under the employer's liability insurance.
Certain aspects of employee pensions.
Where and when does TUPE not apply?
TUPE is an unavoidable piece of legislation. It is relevant to private and public sector organisations as well as charities. There are however, a limited number of situations when TUPE doesn't apply. These are:
When a business is sold through a share takeover. In this situation the company continues to be the employer and there is no transfer of business, only new shareholders.
If a business sells assets (such as machinery or a factory) without selling the whole business.
If the business is not based in the UK. However, if the business is being sold from the UK to ownership in another country, TUPE may still apply.
When employees are located overseas, even if they are employed by the company that is being sold.
For independent contractors, freelancers or partners of a business who are not employees.
Why are TUPEs so important for employees?
TUPE protects employment rights giving employees the same T&Cs as they had with their previous employer. Without TUPE, employees would see their contracts end when the business changed hands. Their employment with the new owner and the terms under which they would be employed would be at the discretion of the new owner.
TUPE can almost guarantee that employees keep their jobs when the business they work for is sold. The new owner cannot dismiss those employees unless they can show economic, technological or organisational (ETO) reasons. If these do not apply, the dismissal is automatically unfair.
Economic – it is financially unsustainable to keep the employees on.
Technological – the jobs will be replaced by some form of technology such as machinery or AI.
Organisational – the organisational changes involved in the sale make it impossible for the employees to work for the new owner – such as a change in location.
It's important to remember that employees have the right to refuse to transfer. In this case their contract is immediately terminated, and they don't have to serve a notice period.
What is a 'relevant transfer'?
A 'relevant transfer' is where 'an economic entity' transfers (is sold) from one business to another and keeps its identity after the transfer. An economic entity is defined as an 'organised group of resources' (such as premises, equipment and of course employees), that pursues an economic activity, whether integral to the business or not.
Here's an example. If the owner of a chain of restaurants decided to sell their entire business to a competitor, then TUPE would apply and the employees would keep their jobs and T&Cs. However, if the owner of that restaurants chain decided to sell off just two underperforming restaurants, TUPE would also apply. The employees who worked in those two restaurants would keep their jobs and maintain their working terms and conditions.
What is a 'service provision change'?
A service provision change is when a client changes their contract with a contractor who they use for certain services. Common examples of service provision include catering, office cleaning, advertising or accountancy.
A service provision change may happen when:
An activity is outsourced – a contractor takes over activities from a client.
An activity is retendered – a new contractor takes over activity from an old contractor
An activity is insourced or brought in-house – a client takes over activities from a contractor.
In these activities, the employees carrying out the work would move to the new employer due to TUPE.
Here's an example. Let's say a company has a dedicated night-time security guard who watches their premises at night. The company decides to retender their security services to get a better price. The contractor who wins the tender to provide the service must keep the existing night-time security guard in the role on his or her previous contract due to TUPE. That's because the security guard is specifically allocated to the activity of watching the office building at night.
Tips for managing TUPEs effectively
Ensure you only transfer employees who are assigned to the work activity or who are in the employee group in question.
Get full employment information for all transferring employees with full disclosure of pre-transfer promises.
It may be impossible to mirror the benefits that transferring employees had with their previous employer. Instead, you must provide them with an equivalent arrangement.
It can be tricky to transfer employees with different terms and conditions alongside your existing workforce. Be flexible, aim for compromise and allow time to work through the transfer.
Consider the impact on employee wellbeing and business culture. By supporting employees on both sides of the organisation you can help ensure a high quality of service for your customer base and a healthier business culture.
Get professional support. Disputes, hidden TUPE transfers and omitting to transfer information correctly can lead to fines and harm workplace morale. Having specialist advice on your side will make the process easier for everyone.
For support with TUPE, we'd recommend you work with an employment law expert or HR professional. Use our HR Partner Directory to find a trusted consultant with the experience you need.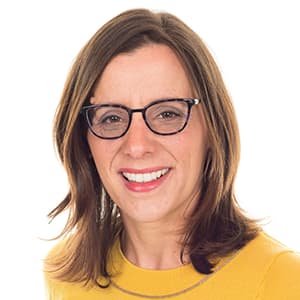 Author: Laura Sands
Laura is a writer who enjoys getting into the detail of subjects and sharing that knowledge with snappy, interesting content. When not typing away, she enjoys walks in the woods and curling up with a good book and mug of something hot.
Posted on 30 May, 2022
By Laura Sands
Employment Law
Back to listing