How much time and effort do you invest in to your job advertising? If you don't know, put in minimal effort, or are currently creating adverts, it's time to read on.
Gone are the days of quickly creating a job listing because you're in a rush to fill a role. People want to know more about the position and company before signing on the dotted line for the rest of their working life.
We recently surveyed over 1290 employees from across the UK, for edition two of our People First Culture Series playbook, asking questions about recruitment in 2022. Once again, we partnered up with Lizzie Benton, Company Culture Coach, to share what employers can put into practice when it comes to attracting a brilliant candidate.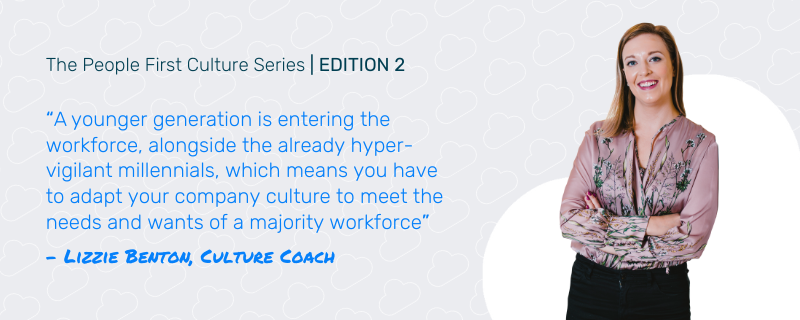 What is putting candidates off from your job roles?
To understand what deters people from certain job adverts, we created a list of some of the most common and poor practice elements and asked UK employees what their main bugbears were. It was a close call, but coming top of the ranks was an unrealistic job description.
Aspects of job adverts that are risking your recruitment: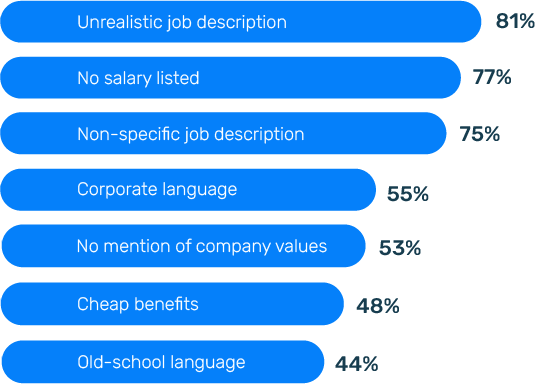 From our research, 81% of employees said they would never, or would be less likely to apply for a role if it had a job description with unrealistic expectations – working to burnout is a big no and people understand that they deserve a healthy work life balance.
77% said they would never, or be less likely to, apply for a role if it had no salary listed. So what's stopping you from sharing this? If you don't talk about salary, this raises a red flag that you either don't pay well, or are afraid to talk about money in your culture – which suggests you don't have pay transparency.
Coming in at 75%, were employees that said they would never or would be less likely to apply for a role with non-specific job descriptions. Would you write a vague advert for a product? No – it's time to start thinking with precision and what a person will be doing in their day-to-day role.
"Even down to the way your job adverts are designed are an immediate indication of how you value people and your company culture.

A rushed job advert with bullet points and very little information says that you're just looking for a quick fix to your recruitment needs, and as a candidate they may also see this as just a short-term job, rather than a career."
The job adverts you put out say so much about your company culture. It's time to stop treating job adverts as a tick-box exercise in the recruitment process, and craft them to be a beacon of your company culture.
Changing your approach to job advertising
The outdated viewpoint that still remains in job ads is that you can't give too much away. And we say, why not?
Job adverts may feel like one of those monotonous tasks you have to do, but it could be making or breaking your recruitment process. When serious time and money goes into recruitment, it's a significant waste if you decide to just follow the old ways.
"Ditch the bland and boring bullet points, and create something that represents your business, your brand, and your company culture. It should be eye-catching, exciting, and draw people's interest.

Remember to enhance your true benefits and park the cheap ones. Whilst snacks are a nice to have, this isn't a game-changer when someone is choosing the next step in their career."
Lizzie's 5 plays to put into action:
Make your job advert a visual masterpiece

Include some of the 'best bits' of your company culture – from the colours of your brand, the company values, to team building events or activity days. Share a visual slice of what it's like to work with your business.

List the salary

Being closed about the salary is losing you candidates anyway, so post the salary. If you're worried about existing employees, then this indicates you need to do some work in your company culture around pay transparency.

Consider where you are posting your job adverts

Each platform you post your job advert on says a lot about you as a business. Easy to post platforms look lazy and often don't allow you to customise your advert. Instead, think about where your ideal candidates may look for a new role.

Talk about your values

Within your job advert share your values and behaviours. These set the expectations for what people will experience when working with you, and what your culture may be like. It's important to be as honest and transparent as possible with these, so that these expectations meet reality.

Candidate culture contribution

The term 'culture fit' gets used a lot in recruitment, but what you're actually seeking is someone who is going to make a 'culture contribution' to your business. An individual who won't take away from the existing culture, but add to it. This is important to think about when it comes to your job advert. When you've crafted your job advert, get feedback from your team.
Are you ready to make a change to your current recruitment process and understand how company culture is at the core of it all?
Download our People First Culture Series – Edition 2 today.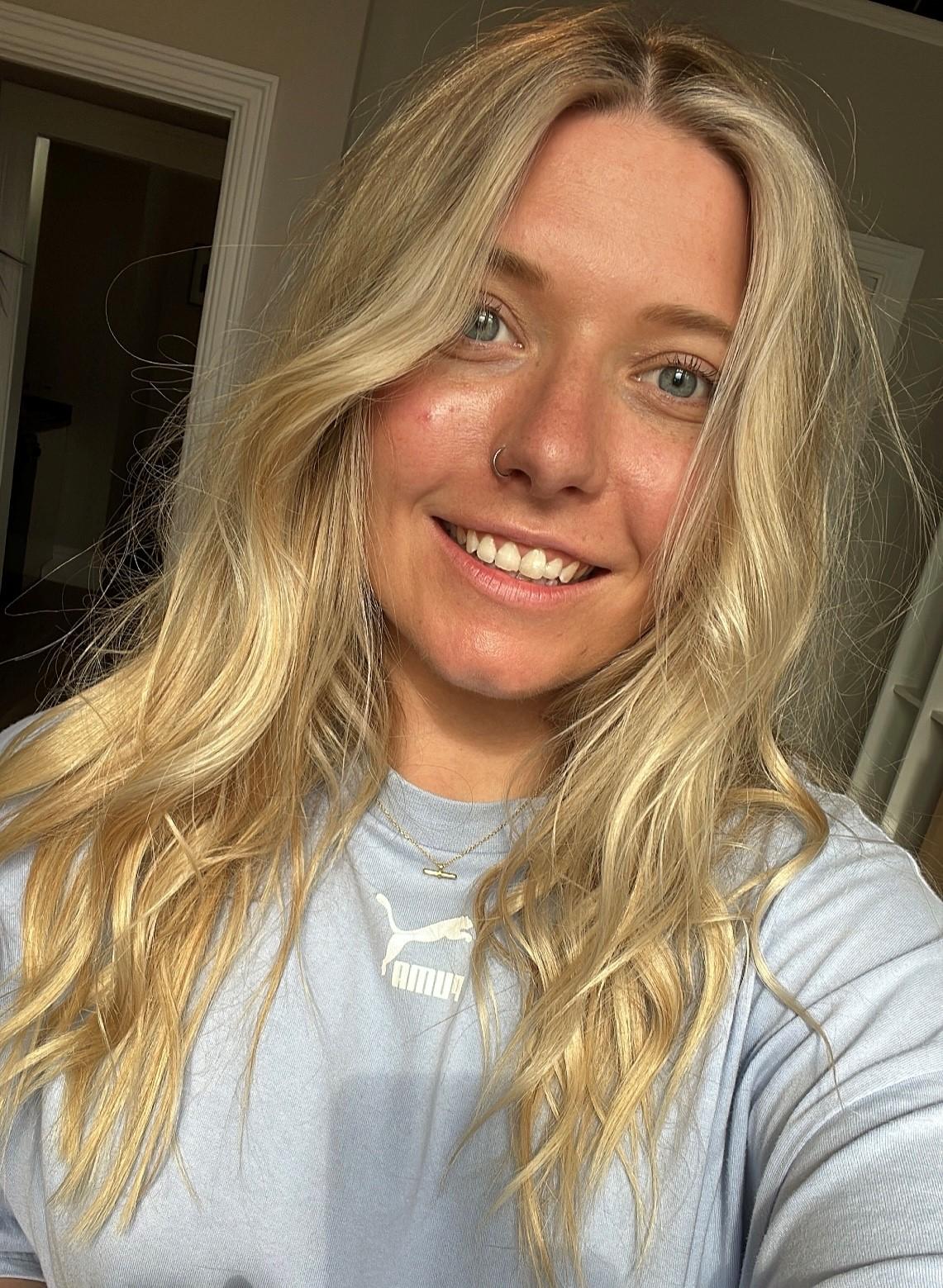 Author: Amy Rosoman
Amy is Breathe's Content Marketing Manager & loves creating, writing and reading. An avid Crossfitter and adventurer, Amy spends much of her time at the beach or planning her next globe-trotting trip.
Posted on 4 October, 2022
By Amy Rosoman
Company Culture
Back to listing