Part of running a business is figuring out how to schedule your employees efficiently - which can be extremely complex. It's a balancing act of managing employee requests and preferences while ensuring proper shift coverage. This is where open shifts can come in handy - so let's talk more about it.
What Are Open Shifts?
Open shifts are shifts not assigned to a specific employee to work. Open shifts are generally available for your people to pick up on top of their regularly assigned shifts.
Open shifts can be used when you don't mind which person works a specific shift (as long as they are qualified) or you'd like to give your people more control and flexibility around which shifts they pick up.
Open shifts also allow staff to pick up additional work outside of their regular work pattern, giving them more flexibility to pick up additional work that meets their time constraints.
Whilst Open shifts are great for allowing your staff to opt into the shifts they want to work, it can also extend the rostering process as you will need to wait for staff to respond to shifts before the roster can be completed.
Open shifts can be a great accompaniment to your regular rostering process, and if you find you might need an extra pair of hands, offering out an open shift is a great way to save time compared to ringing around to see who is available.
Handle your staff time easily with Breathe
With Breathe Roster, shifts can be created in an unassigned state, and offered out to your staff through the Breathe - People Portal app or web portal. Unassigned shifts are created using existing locations, departments and roles, so as an owner, you can take comfort in the fact that only staff that can do the job can apply for it. As a manager you can pick the best candidate from a list of staff that have responded.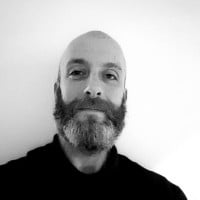 Author: Alex Bundock
Alex is a Digital Marketing Manager at Breathe. He loves data and search and also enjoys writing about ways that Australian small businesses can help their staff.
Posted on 22 November, 2021
By Alex Bundock
Time Management
Back to listing