With autumn looming, it's time to catch up on some important employment law updates that might have slipped under your radar this summer.
We understand that as a busy SME, you've got a lot on your plate - so we've condensed the top three areas of development you might have missed.
These updates have the potential to impact your business operations, so let's dive in and ensure you're up to speed.
1. Key business immigration updates for SMEs
Your EU employees: making life easier
In July 2023, the Home Office revealed changes to the EU Settlement Scheme (EUSS) that can greatly benefit EU nationals residing in the UK.
The EUSS is the mechanism our government introduced to enable EU residents to lawfully remain working and living in the UK post-Brexit. Those who qualified obtained either full settled status, or pre-settled status (which would enable them to upgrade to the full permission once they reached 5 years' residency in the UK).
The new rules, set to roll out from September 2023, automatically extend pre-settled status by two years before it expires, eliminating the need for additional applications. Even better, starting in 2024, pre-settled status will automatically convert to settled status.
These changes will ensure a smooth transition for eligible individuals who won't have to worry about missing any deadlines or filling out more forms. In turn, you can provide reassurance to your EU staff and feel confident that they won't suddenly be unavailable.
Clarity for right to work checks
Fines for employing illegal workers are set to increase significantly in early 2024, reinforcing the government's commitment to curbing illegal migration. It's vitally important for SMEs to get right to work checks done - and done correctly.
The last thing you want is to find you're inadvertently employing someone in breach of their permission and landing a hefty fine (which could reach up to £60,000).
In a welcome move, the Home Office has clarified its right to work checks guidance, emphasising the following key points for employers:
For British and Irish passport holders, you need to see their original passports, make sure it looks like the person, and take copies for your records

For any other nationality, an online check must be carried out. Most individuals will be able to provide a share code which you can enter into the government website. The result will tell you whether the person has the right to work, and any restrictions or deadlines on their permission




Also, many SME's will be familiar with the pink, credit card sized Biometric Residence Permits (BRP) cards which many non-British nationals produce as evidence of their work visa rights. The updated guidance confirms that BRP cards can't be used anymore as evidence of right to work and are being phased out from 2024.
If you've already conducted your right to work checks, don't fear – this isn't going to create extra work for you. You don't need to carry out retrospective checks each time the rules update.
You only need to apply any new requirements at the point in time when you need to carry out the check – so, for your new employees, or any follow up checks on existing employees (for example, if they have time limited permission which is due to expire).
Students in the workforce
Students can prove a vital addition to the SME workforce, often providing valuable skills at a lower cost to the business. If those students are foreign nationals however, there are specific restrictions on their right to work which are important for SMEs to note. If an employer engages a student in breach of those, it can be subject to substantial fines.
The guidance now confirms that students on visas can be offered permanent, full-time positions after completing their studies and only once they have applied for a graduate or Skilled Worker visa.
Otherwise, students can only take up casual or fixed-term roles, working a maximum of 20 hours during term-time and holidays.
2. Retained EU Law: What it means for your SME
The snappily-named 'Retained EU Law (Revocation and Reform) Act 2023' addresses how UK laws derived from EU legislation will operate in our heavily extended post-Brexit era.
Originally, all EU-derived law was going to automatically expire unless the government took action to keep them. Having realised this was going to create a lot of work, the Act has presented a U-turn and now, most EU-derived laws will remain in place unless specifically removed.
There are some laws which the Act will remove, but none of these will affect employers. A collective groan from employers and employment lawyers alike at the crushing realisation that TUPE will not disappear, and we have no resolution to our over-complicated holiday rules.
However, it's not all bad news (hopefully). The government has published a paper on some key employment legislation which the EU gave us, and how it might change at some unknown point in the future:
Working Time Regulations reforms
Proposed changes to the Working Time Regulations could allow 'rolled-up' holiday pay, making holiday calculations for employers much simpler. This would make life so much easier for employers, especially if you engage workers on varied or casual working patterns. Calculating holiday entitlement and pay can be a real headache, so being able to wrap up holiday pay with basic pay would be a welcome relief.
The distinction between "normal" and "additional" holiday leave could also vanish, creating one unified entitlement of 5.6 weeks annually. If all holiday is treated the same, employers can stop worrying about there being different rules for the 4 weeks under EU law, and the 1.6 weeks under UK law.
Record- keeping obligations
The Working Time Regulations impose a maximum working week of 48 hours, unless a worker has signed an opt-out agreement. The 48 hours include all work someone does, for any employer and even voluntary or charity work.
To make sure that this limit isn't exceeded, and to comply with other requirements of the Regulations, employers are required to keep records of the hours that their workers perform.
If your eyes are widening reading this, don't worry - you're not alone. This is a burdensome task and (aside from industries who use clocking in and out systems) it isn't typical for SMEs to diligently keep such records.
The government has suggested removing this requirement to keep daily working hour records, which will ease the burden for employers who do, and the potential risk involved for those who don't.
Holiday accrual simplification
Holiday entitlement accrual in the first year of employment is subject to different rules to holiday accrual for the rest of the employment relationship. All this really seems to do is create confusion, with little benefit. Another proposal of the government's is to simplify this and align everything nicely.
There are a lot of ifs and maybes when it comes to the above potential changes, so employers shouldn't jump the gun and do anything just yet. Our EU-derived employment laws are staying exactly as they are for now, but these are all items to keep on the radar.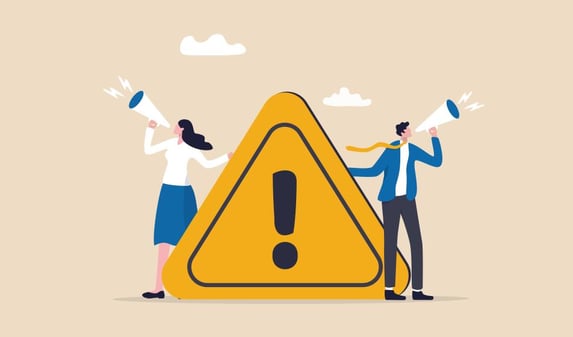 3. New flexible working laws – how they affect your business
The Employment Relations (Flexible Working) Act 2023 received Royal Assent in July. The Act isn't expected to come into effect until summer 2024, however, it introduces important changes to our flexible working rules which will have a significant impact on SMEs. The key changes are:
More requests, faster responses
Employees can now make two flexible working requests within any 12-month period – an increase on the current one. Employers must respond within two months, unless an extension is agreed.
Employers must consult with employees before refusing a flexible working request. Although the Act doesn't specify consultation requirements, these will be set out in an ACAS Code and guidance.
No impact explanation needed
Employees will no longer need to explain the expected effects of their flexible working arrangement, or how potential effects will be managed. This is a significant departure from the current rules. It will make it much easier for employees to submit a request, and trickier for employers to challenge it.
Currently, employees need 26 weeks' service before they're eligible under law to make a flexible working request, and the new Act doesn't change this. However, the government has pledged to introduce additional changes at the same time as the Act takes effect, which will give employees these rights from day one of employment.
These changes widen flexible working rights significantly and could make it even more challenging for SMEs to balance flexibility against business need.
Employers, start to look now at your flexible working policies, the changes you will need to make to them, and how your business wants to approach flexible working in general. Each request will need to be dealt with on its own merit, but thinking about the potential scenarios, challenges and solutions ahead of these changes taking effect will place you in the best position possible to adapt come next summer.
Keep up to date with employment law changes
Staying informed about these employment law updates is crucial for SMEs. By understanding these changes and their implications, you can navigate the evolving legal landscape while ensuring your business continues to thrive.
Don't let these updates catch you off guard — proactive adaptation is the key to success in today's ever-changing employment landscape.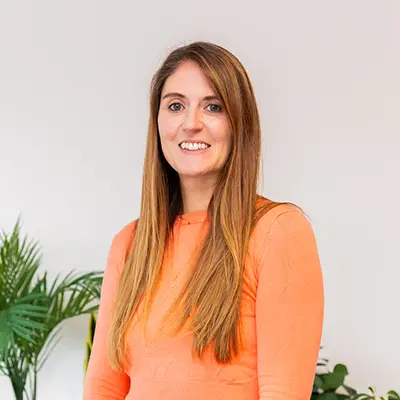 Author: Chloe Pereira - Employment law Partner & Legal Director, Outset
Chloe Pereira is Breathe's new legal expert & employment law Partner. Chloe is a seasoned employment law expert with 15 years of experience, joined Outset Group in 2016. Leading the Mid-Sector People Services team, she specialises in advising clients with 100-1,000 employees. Chloe is known for her strategic and commercial legal advice, particularly on complex employment issues like senior executive exits, TUPE matters and collective consultation.
Posted on 26 September, 2023
By Chloe Pereira - Employment law Partner & Legal Director, Outset
Employment Law
Back to listing