Working Time Regulations (sometimes abbreviated to WTR) and holiday allowances can prove confusing. Predictably, this confusion results in several mistakes that happen time and time again.
Unfortunately, these mistakes can cost the businesses that make them. Unhappy employees, high staff turnover and, in some cases, legal action are all risks for businesses that get working time regulations wrong.
In this post we uncover the key facts you need to know and details of what you need to avoid.
What are the Working Time Regulations?

The Working Time Regulations 1998 put a limit on the number of hours that workers can work each week.
The basic provisions of the Working Time Regulations state that employees are:
Required to work an average of/no more than 48 hours a week, unless they specifically opt-out
Entitled to 5.6 weeks' paid time off per year
Allowed 1 consecutive hours' rest per 24-hour period
Entitled to a 20-minute rest break (for working days longer than six hours)

Meant to have 11 hours of rest between working days. (e.g. Say they finish work at 8pm, they wouldn't work again until 7am the next day.)

Given a minimum of one day off per week
Not allowed to work more than eight hours - for night shifts - in any 24-hour period
Restricted to 8-hours per day and 40-hours per week if they are aged 16-18
What laws do the Working Time Regulations cover?

The Regulations apply to all part-time and full-time workers, including most agency workers and freelancers. However, there are exceptions.
The armed forces and police are exempt from the regulations. This also includes emergency services staff when dealing with an emergency

Workers whose "working time is not measured or pre-determined" are exempt. This can include senior managers and people employed by family members

Young workers - classified as under 18 - are entitled to more generous rest break allowances





Common Working Time Regulation & holiday errors to avoid
Treating an opt-out of the 48-hour working week as an opt-out of the Working Time Regulations
The UK allows workers to opt out of the 48-hour working week limit. However, this does not mean they are opting out of the whole regulation.
They are simply relinquishing their right to work no more than 48 hours in a week. They are still entitled to rest breaks and holidays.


Calculating the wrong holiday entitlements for part-time and zero-hour employees
Calculating holiday entitlement for workers who work irregular hours can be difficult. Be confident in the holiday allowance you give part time employees and staff on zero-hour contracts by using a holiday calculator.
Add the hours or days your employee works to the calculator and you'll have an accurate holiday entitlement in just a few clicks.


Failing to pay outstanding holiday pay for a leaver
No matter why an employee is leaving your business, they are entitled to holiday pay accrued to their last day. This is the case even if you dismiss them.
Make sure you pay them accurately by using a holiday calculator adjusted to take account of their leaving date.


Neglecting to accrue holiday for overtime hours
It's easy to forget that employees also accrue holiday pay for any overtime they work. Stay on track of extra hours that your employees work by using cloud-based HR software to record additional hours or holiday accruals in a central location.


Being overwhelmed with claims for unpaid holiday at the end of the year
The regulations state that all employees should receive 5.6-weeks holiday a year. We all know those employees who never manage their time and fail to take holidays. How can small businesses protect themselves from having to pay that out?
Ensure you have a policy and procedure for managing holidays which should include
Regular written reminders if holidays are not being used.
The ability to serve notice to an employee to make them take holiday.


Take the work out of holiday management and time off with Breathe's holiday management tool. Sign up for a free trial and see how much simpler employee holiday admin can be.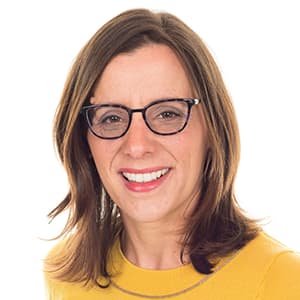 Author: Laura Sands
Laura is a writer who enjoys getting into the detail of subjects and sharing that knowledge with snappy, interesting content. When not typing away, she enjoys walks in the woods and curling up with a good book and mug of something hot.
Posted on 30 January, 2023
By Laura Sands
Employment Law
Back to listing