There has never been a more important time in modern history to show strong leadership.
Five weeks into the COVID-19 lockdown and the media – not surprisingly – has gone into overdrive.
The sheer volume of new information published online and shared among business contacts and friends is staggering and there is no shame in admitting that it can be overwhelming.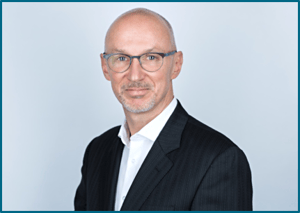 Sometimes it can be difficult to know what to believe and where to turn at the moment and although many of your people may be coping well, others may be less so.
They are looking for guidance, they are looking for inspiration, they are looking for leadership.
So, as business leaders, what should we do? In this article, I'm exploring the different types of leadership that are required at the moment.
These are my recommendations for overcoming challenges and providing strong leadership over the coming months:
1. Communication
In a new book by Patrick Lencioni – The Motive – he observes that business leaders need to be the company Chief Repeating Officer (CRO), the role of which is to see how much information people require at the moment.
As the government are holding daily TV briefings about the crisis at the moment, so too do you need to be doing the same.
I have spoken to various business leaders recently who have set up Coronavirus Actions Groups which take place on a daily basis.
Through these, CEOs can communicate with their senior managers and make decisions quickly as circumstances change and new challenges arise.
The need for agility and swift, effective decision making has never been as important and it's essential that everyone is very clear about their roles and responsibilities, especially as they need to change.
Steaming live video, WhatsApp conferences and group messaging are not new but for the moment, they are essential for bringing disparate team members together and ensuring information flows between them.
2. A battle plan
Developing a strategic battle plan is a good start. Its vital that everyone at every level in the company is aware of the plan and how this affects them.
Many people are naturally anxious about their roles and the companies they work for at the moment and they need to feel part of planning process and have a clear idea of what their leaders are doing to move forward.
3. Action, bravery and commitment (ABC)
With people feeling anxious about their roles at the moment, they need reassurance that they are going to get through this.
Fundamentally, it has to be about saving the business yet leaders must communicate the negatives, such as pay cuts, redundancies and unpaid leave with honesty and integrity.
People will long remember those employers who treated them poorly in these tough times and are highly likely to vote with their feet after the crisis has abated if they feel they have been mistreated.
4. A strong vision of the future
The challenges involved in keeping going and reacting to developments quickly as they happen but leaders but also remember to plan for the future and share their strategies and tactics with people.
This is a bleak time and people need to know how you as a leader are planning to emerge on the other side of the crisis. This fosters optimism and positivity; these are key to morale at the moment.
5. Demonstrate the relevance of your values
Businesses with strong values that are regularly communicated and demonstrated to people are in a strong position.
Value driven businesses resonate with their own people plus their wider business contacts. But look at your values and ask what do they tell you? If they are about honesty and transparency then demonstrate that, if they are about Teamwork, then show that in action.
6. Clarity in your leadership team
Your senior management team must really step up. Very regular meetings to get complete clarity and alignment about what you are doing.
The regular messaging that goes out is critical. At the end of every meeting agree what the messaging is, who will say it, the tone you will use, the channels you will use. Everyone must be singing from the same hymn sheet!
People will take inspiration from you and how you are viewing the situation, how you are acting, what you are saying. You need to create a mentality that 'we are all in this together.'
7. Care, motivate and engage
Demonstrating that you care about your people at the moment is so much more important than simply feeling it.
It has to be visible to everyone and people will take inspiration from you, how you are viewing the situation and acting towards people.
Empathy and understanding everything. So called 'soft' skill are in fact power skills which are key to keeping people engaged and enthusiastic anything they are going through.
This means checking on people – especially those who are currently isolated or suffering from greater levels of anxiety then others. It's a time to reach out to people and recreate 'The Dunkirk Spirit'.
8. A change management understanding and approach
John Kotter's 8 step change management process is incredibly useful now. This is well established and widely used roadmap that ensure changes are made smoothly in a controlled and organised way.
Make sure everyone is imbued with a sense of urgency and understands what pressured your company is facing and how they can help.
Create a guiding coalition. This applies as much to your senior leadership team as it does your Coronavirus Action Group. This helps with engagement and fosters the essential sense of urgency and emotional buy-in.
Develop a change vision. Demonstrate your belief that your business will get though the current situation and keep them up to date about your vision post COVID-19. Never lose sight of the future.
Communicate for buy-in. See i. Above
Empower broad-based action. Your leaders and managers need to feel inspired and motivated if they to successfully engage their own team members.
Generate short-term wins. Celebrate and communicate anything positive as we begin to emerge from the crisis. Communicating successes- even small ones – is essential for internal company morale and building third-part confidence and interest in your business.
Never let up. Although it's important to communicate successes, don't let people feel they can take their foot off the pedal to early. Use these successes as a means of accelerating what they are doing to recover and thrive.
Finally, incorporate changes into the culture. When the dust is settling, what's the new plan, what does business as usual now look like? This will require a whole new communication effort from you and the top team.
9. Creativity
With necessity often said to be the mother of invention, how can your business adapt and even benefit from the situation? Is there anything more in terms of your products and services you could be offering your customers?
A number of pubs have started providing home food deliveries and a Scottish gin distillery is now using their alcohol and make much-needed hand gel.
Businesses which are seen to be opportunistic at the moment will be long-remembered and for all the wrong reasons. Those who provide needed and wanted products and services that make a positive difference to people's lives will be appreciated and remembered for all the right reasons.
10. Keep a cool head
Somehow, through all the noise, you are the one who needs to keep a cool head. You must show that you are in control, that it can all be achieved, that nothing is impossible.
Look after yourself and your team, build in downtime, relax when you can or you'll be no use to anyone!
Author: Ian Windle
As well as being a Vistage Group Chair, Ian Windle has worked as a consultant, facilitator and a business speaker in the areas of culture change and organisational development. He has facilitated workshops, spoken at conferences and led change programmes in Europe, US and Asia. In 2018, his first full year as a Vistage Speaker, Ian won both Most In-Demand New Speaker and Outperformer.
Posted on 8 May, 2020
By Ian Windle
Business Leadership
Back to listing