Balancing the varying needs and expectations of different generations in the workplace can be challenging at times. But there are also opportunities to harness those diverse experiences and create a rich environment where everyone can learn from each other.
Who are the different generations?
There are currently four different generations in the workforce, each with their own set of experiences, skills and expectations that have been moulded by the era which they have lived through.
Exact dates can vary, but as a rule, Baby boomers are 60+, Generation X are aged 40-60, Generation Y (aka Millennials) are in their 20s and 30s and Generation Z are under 18s. So, the majority of the workforce is now made up of Generations X and Y – not discounting the many Baby Boomers still working as they approach (or even pass) retirement age, and a small but growing number of Generation Z's starting out their careers.
How do they differ?
There are differences in attitudes to work between the generations – the key observations are outlined below, some of which relate to research from Adam Kingl at the London Business School (in his book, Next Generation Leadership):
Use of tech and communication channels

– Generations Y and Z have grown up with the internet. Unsurprisingly, they're more likely to be fully conversant in the latest tech. This in turn affects how they communicate; embracing newer platforms such as Slack, whereas longer standing employees are likely to be more comfortable on the phone or meeting face-to-face.
Ways of working and flexibility of approach

– Gen Ys tend to value a flexible work life balance and prefer to be judged on what they do, rather than when they do it.

Career progression expectations

– where previous generations consider progression to be dependent on longevity, Gen Ys think it should be on merit rather than tenure. They want leadership and management skills much sooner in their career.

Attitude to employer

– an organisation's purpose, values and culture are of high importance to Generations Y and Z. They expect equity and inclusion with a healthy gender balance.

Feedback

– Gen Ys seek out more regular feedback rather than the more formal feedback mechanisms of an annual appraisal that Gen Xs are used to.

Generalist rather than specialist

– rather than specialise in one area, Gen Ys want to gain a mix of skills and experience.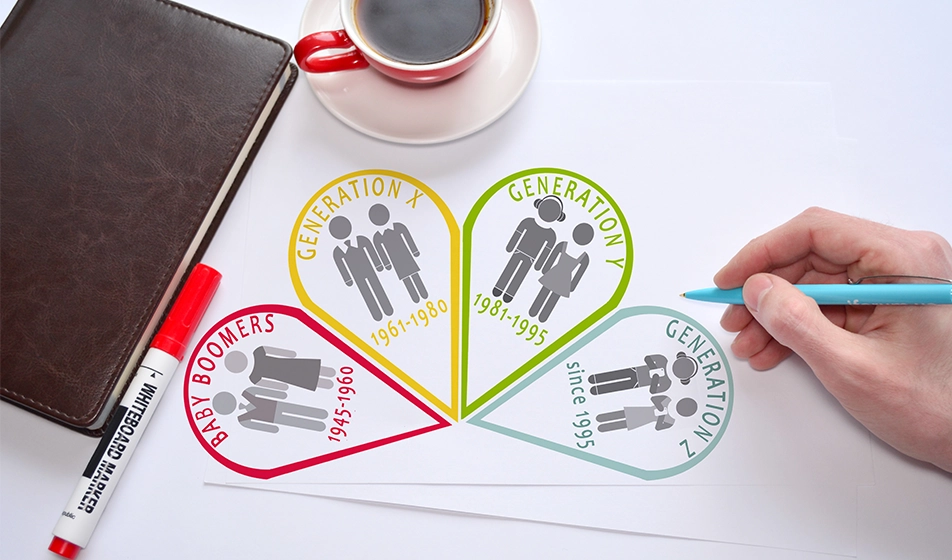 How to cater for all generations
Dealing with differences in expectations can be tricky, especially those relating to career progression. Transparency and clarity on the expectations of more senior roles is key here. Keep ambitious colleagues engaged by showing clear routes to progression within your organisation. Have a skills matrix that clearly outlines what skills are required in more senior roles – focusing on the behaviours appropriate to that role, rather than on length of service.
Smart employers will also show what opportunities they can give employees to learn and develop their skills. They'll also give regular feedback – it need not be time consuming and there are online platforms designed to manage this for you.
Demonstrating a great culture and strong values not only helps to retain current staff, but it will also go some way to attract great candidates in the first place. Articulate your vision, mission and values and be clear on your employer value proposition.
Offering flexible working is increasingly expected from employees, especially those balancing work with demands at home, such as caring for older relatives, children and/or grandchildren.
Ensuring you have good tech that is up to scratch and works for everyone will help you attract and retain good talent.
Adam Kingl's research shows that Gen Y employees are likely to have around 15 employers throughout their career – more than double that of Gen X. They may work for the same employer several times throughout their career. For this reason, alumni networks are becoming increasingly important to maintain those relationships.
Make the most of your multi-generational workforce
Different generations offer the opportunity to share valuable knowledge. As well as experienced colleagues mentoring new colleagues. Why not set up some reverse mentoring which utilises the tech skills that Millennials can bring into the workplace?
A multi-generational workforce is also more likely to produce innovative thought due to the range of experience around the table. So don't just recruit and promote people in your own image. Consider candidates on what they can bring into your organisation and how they complement your existing staff.
In short, celebrate your diversity and lean into all of those skills and experience a multi-generational workforce can bring to your organisation, and best serve your clients, customers and/or investors.
It's all about strategic HR
Much of what is described above are examples of what we call strategic HR – a series of interventions appropriately tailored to your business plan designed to bring out the best in your employees. People Puzzles works with hundreds of businesses across the UK to create happy, cohesive, and more importantly, productive, workforces.
This guest blog was written by Vee Halliwell, Portfolio People Director with People Puzzles.
People Puzzles are HR partners of Breathe. Find out more about receiving professional HR Support & our Partner programme.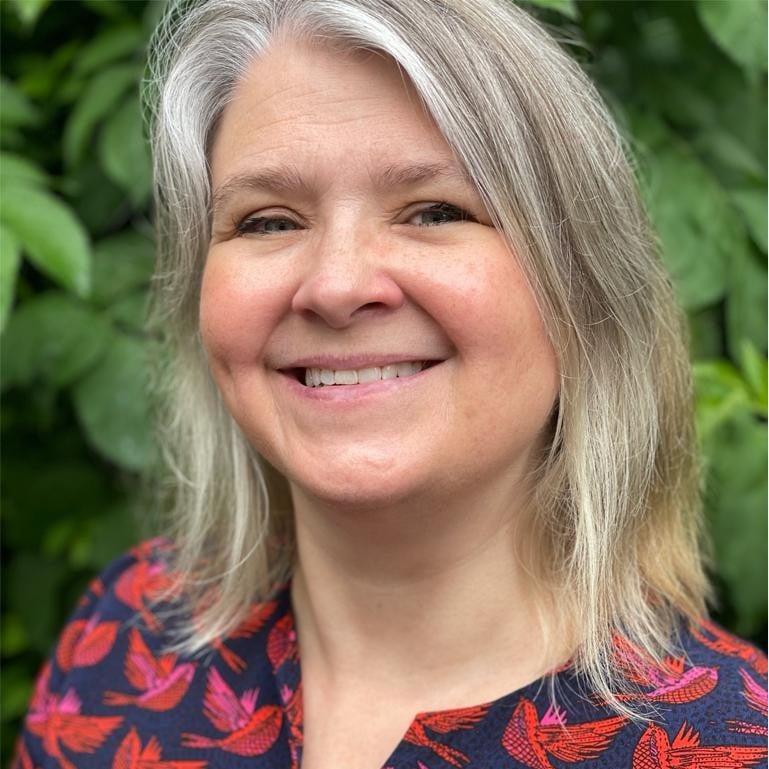 Author: Vee Halliwell
Vee Halliwell is a Portfolio People Director with People Puzzles, whose purpose is to help business owners achieve their goals by developing people strategies to help them perform and grow. With over 25 years multi-sector experience, Vee is entrepreneurial, insightful and values led with a particular interest in leadership and board effectiveness. She is Chartered Fellow of the CIPD and an Organisational Development Practitioner.
Posted on 18 October, 2022
Partner Programme
Back to listing