hireful
Struggling to manage your recruitment? Keeping track of your applicants can feel like a lot. Whether it's getting the right people applying for your roles, scheduling interviews, or creating the smoothest of the smooth candidate experience - we could all do with a buddy to help us out. hireful's ATS is the applicant tracking system you'll wonder how you ever lived without.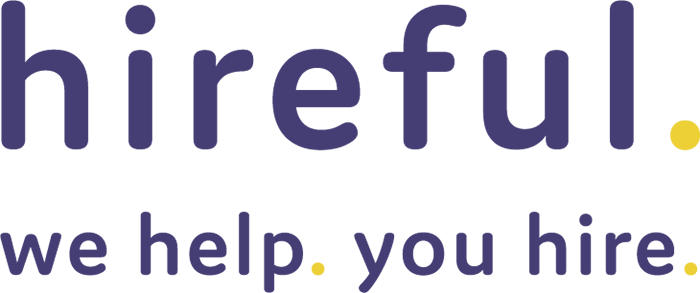 ready to start recruiting better?
Since 2005 hireful has promoted the internet as a fast, effective way of communicating with quality candidates and reducing recruitment costs.
They've grown from an advertising and shortlisting service to offer a range of solutions in talent attraction, response management, recruitment technology and employee engagement. Their applicant tracking system (ATS) is recruitment software designed with the candidate in mind. Why? Because without applicants your ATS is just a beautiful collection of pixels.
It's never been easier for candidates to find jobs online. That's why hireful believe the challenge SMEs face when competing with larger companies for talent, is having a great employer brand and a slick application process.
The applicant tracking system is packed full of features to streamline your whole recruitment workflow, from customisable application forms and interview scheduling to job board and HR system integrations (including Breathe).
If you're an HR Consultant, talk to them about their Partner Programme and see how they can support you and your clients with recruitment technology.
"As a new customer, we've been impressed by the speed of implementation and the response to any queries that we've had during the process.

Feedback from your hiring managers and candidates has been very positive with all users finding the system very straightforward and easy to use. It's great to work with an ATS provider who are keen to seek our feedback on suggestions for evolving the system."

— Talent Acquisition Manager, Animal Friends Insurance
Connecting Breathe with hireful
Check out our handy graphic below to see how you can connect the two systems.

Price plans
hireful has 3 ATS editions, Instant, Professional and Premium - each expertly designed to fit different clients' needs.
Instant: The most simple version of the ATS. Starting from £1,788/pa
Professional: When something a little more bespoke is needed. Starting from £3,936/pa
Premium: For those looking for even more functionality. Starting from £5,736/pa
Plus, if you are a Breathe HR partner you will receive the ATS for free and your clients are entitled to a 5% discount.
Let's work together – and make things better
Take a free trial of Breathe to see for yourself how easy it is to win back time in your day and help your people be the best they can be.