Breathe calendar sync
Fully sync your calendars to Breathe in just a few clicks, we help you connect your Outlook, Google and iCal calendars so you never miss a beat.

Sync your calendars with Breathe
Keen to host your calendar's in one, central location and allow your employees to manage their own calendars too?

Fortunately our calendar tool is here to help, sync your holiday - and other leave - from within the Breathe holiday calendar to your Outlook, Google and iCal calendars at the touch of a button.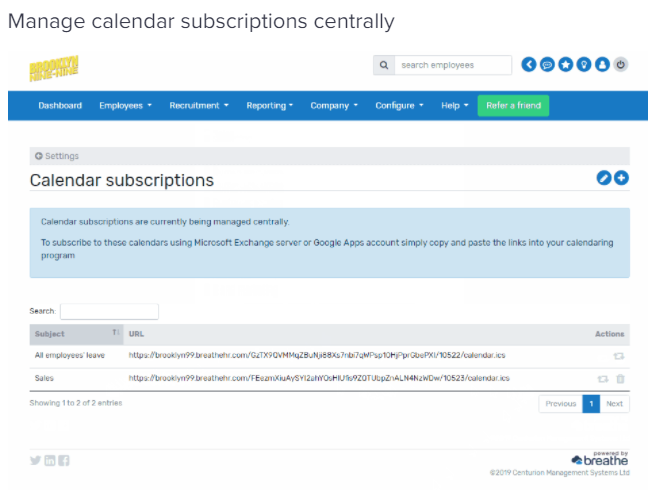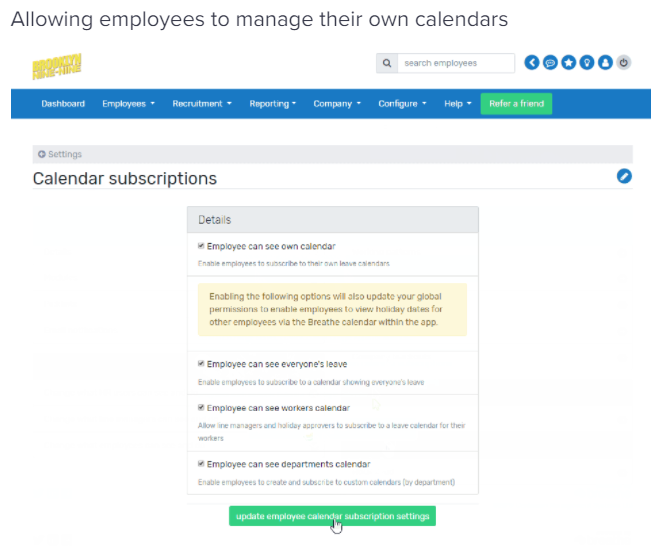 Let's work together – and make things better
Take a free trial of Breathe to see for yourself how easy it is to win back time in your day and help your people be the best they can be.