We believe that the primary focus of our business is growth – growth in profit, our staff and the community around us.
Only through growth will we be able to achieve our aspirations but along side this we have an obligation to develop a culture of giving in and around the business.
228+
free accounts gifted to charities
£10,000+
gifted to Rockinghorse
40%
of charities have grown with breathe
Charities receive a free breatheHR account
---
breatheHR has a positive effect on the organisations that use it so we believe that companies who spend their time doing good should also see that benefit. That's exactly why we donate a free system to charities with up to 250 employees to help them make it happen.
---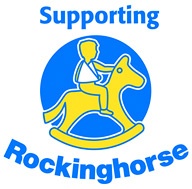 For every new client that signs up to breatheHR we make a donation to Rockinghorse.
Rockinghorse is a Brighton-based charity that has been supporting children for over 45 years. It was set up in 1967 to provide additional resources to improve healthcare services for sick children and babies.
They are the official fundraising arm of the Royal Alexandra Children's Hospital (the Alex) and also support the Trevor Mann Baby Unit (TMBU), where they raise money for life-saving and cutting-edge medical equipment, while ensuring that children are treated in an environment that is better suited to their needs.