With so much going on in your company your HR dashboard will quickly become your go to guide. breatheHR's HR dashboard software presents all employee data in a meaningful and digestable format meaning that you can make data driven decisions for your business. With all your employee information in one place and automating those time consuming human resource administrative tasks, the breatheHR dashboard transforms the way you do HR.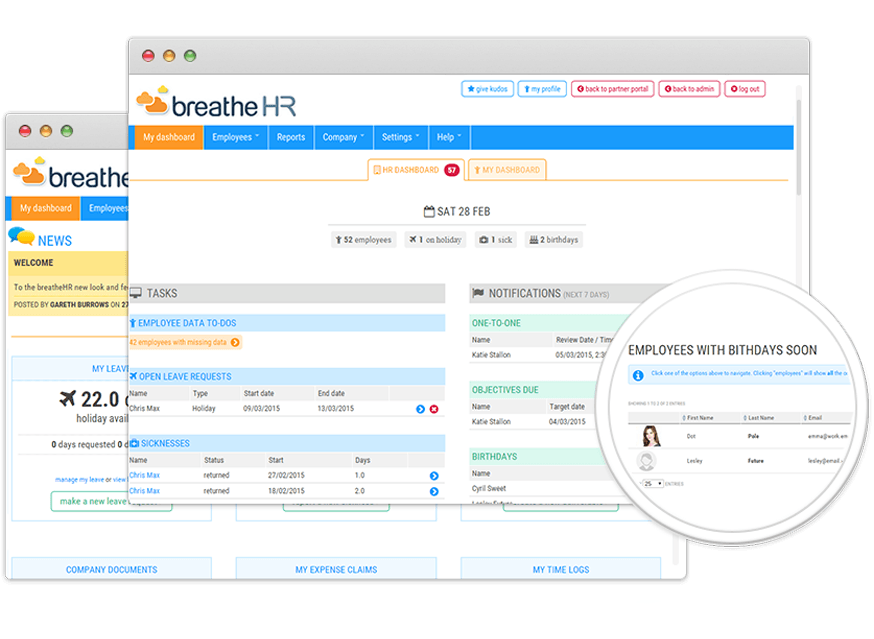 Tasks & notifications
Easily view at a glance everything that is going on in the company in the next 7 days. The notification feature will flag up all key activities including which employees are due to be on leave, who has one-to-ones coming up, who should have reached objectives and any extra note reminders that you have added to employee profiles. You're also able to check out the tasks you need to do such as approving holiday and expenses.