As the pressures and expectations on workers increase, so do the responsibilities of the organisation. Choice is everywhere and competition is fierce. Recruitment is no different.
One study showed that 91% of millennials expect to change jobs every two years. That's an incredible 15-20 jobs over the course of a lifetime. So what steps can you take to make them want to work for you?
With the advent of Google's new job board and an ever increasing array of online recruitment sites and job postings, it's now even easier to take recruitment into your own hands. To ensure that you attract high-calibre employees, we're urging companies to work that little bit harder - and smarter - to connect with potential candidates.
Why is strong employee retention good for productivity?
Losing your best employees isn't just about losing the input of those individuals. Keeping employees on-board is good news for overall business productivity. Here's why:
It's more cost-effective. Hiring and

onboarding

costs time and money. According to

research

, the average employee costs £12,000 to replace. And that money could be better invested in programmes, software, even a marketing campaign – all of which can drive your productivity.
A stable team is a productive team.

Research

shows that people follow a similar pattern when

forming a new "team":

forming, storming, norming, performing. No matter how good the people in your team are, replacing a team member means it takes time for them to reach the "performing" stage, and whilst that's the case, you cannot expect peak productivity.
Established employees are more productive.

It can take up to two years for an employee to reach peak productivity.

On this basis, if an employee hands in their notice within two years of their start date, it's reasonable to assume that they didn't reach their potential with you.
5 ways to attract and retain talent:
Create your culture
Promote from within
Phone a friend
Sell the position
Network
How do you attract and retain employees?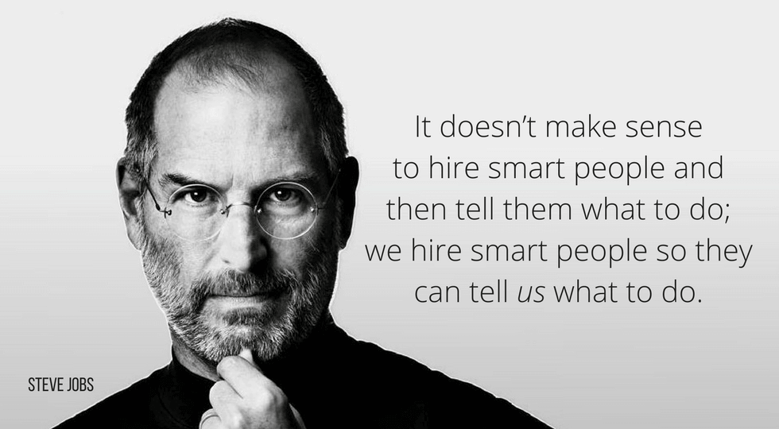 There's a lot of noise around recruitment and a drum-full of inspirational quotes on how to attract and retain talented employees. In a world where choice seems limitless, the task of recruiting a dream team needn't be limited to location or experience.
1. Culture first
Develop a positive culture that others want to be a part of. Be aware of how your culture and company reputation effects prospective employees and talent.
In other words, reputation matters. Establish your company culture and then nurture it. Don't forget that future employees have immediate visibility of company recommendations from websites such as Glassdoor.
2. Understand why people leave
Numbers alone won't help you. You need to know why your employees are leaving.
Conducting exit interviews might seem like too much when you're already swamped with recruiting for the next role. But think twice: these interviews provide valuable insights into why – and where - employees are packing up their desks.
We also offer a free exit interview template to help you structure this conversation.
3. Engage them
Studies repeatedly show that employees are more likely to stay if they find meaning in their work.
And, as an SME you've got a better chance; Gallup found that employee engagement diminishes with the size of your business.
Regularly review workloads and ensure your people are engaged in their roles. Employee engagement surveys can be useful here, too.
4. Help them develop
Give your employees the chance of a career, not a job. Developing your employees means better retention.
And with smaller budgets for salary rises this is good news for SMEs. According to a study by LinkedIn, 50% of people joining small organisations want challenge, impact, vision, and culture - not necessarily pay.
So, what can you do? Ask your employees what they want out of their careers and discuss how you might be able to help them.
By showing them you're interested in their development you have a better chance of keeping them in your business.
5. Look at your numbers
First off, it always pays to look into the numbers by keeping an eye on your staff turnover ratio. Is there a pattern?
Your business might be small enough for you to see if some teams or departments are losing employees more than others. If your SME is larger, cut the data by team and by time period to see if there's an underlying trend.
6. Refer a friend
You've ticked the culture box and are proactively developing each individual member of your team. Great. They're trained, supported and confident in their roles. This is where referral incentives are a win win.
Keep it within the family and reward staff who have 'phoned a friend' and sent new recruits to your inbox with financial incentives or other rewards. This can speed up the recruitment process and let's not forget, it's cheaper than recruitment fees. Why not treat your staff to something a bit more personal - a couple of red-letter experience days, retail vouchers or even credit for their multi-media accounts?
Remember, your employees are the best ambassadors for your company; treat them well and you'll reap the rewards.
7. Sell yourself
Post a job description that outlines role objectives and responsibilities, but remember to include your company culture basics as well the best bits. Give them something to want to wake up for and make work a happy place to be. Take a look at Michael C Bush's TedTalk on what makes employees happy at work.
Then think about what your employee-to-be may want from a role within your company. Put yourself in their shoes and ask:
Do you offer flexible or remote working?
What is your employee incentive scheme?
Which rules and goals would you want to adhere to from a company?
What would you want to know about the role?


If you're serious about improving retention, introducing flexible working will yield strong results.
In fact, a study by the TUC found that 28% of employees would look for a new job if it gave them more convenient hours.
Stuck for ideas? Open it up to your staff and agree ways of working more flexibly. There are lots of solutions available, such as working from home, flexi-time and job sharing.
And, as studies show that flexible working-employees are more productive, becoming more flexible should definitely be on your to-do list.
Managing flexible working doesn't need to be difficult; cloud-based HR software such as Breathe is accessible no matter where or when your team is working.
Oh, and if your old recruitment ad isn't working, change it. Insanity is known as the process of repeating the same actions while desiring a different outcome. Step back and know when to shake things up.
8. Networking: 6 degrees of separation
It's not what you know, it's who you know. And we're not talking just formal and black-tie events here. Workplace culture is discussed at social soirees too. Dinner parties, club meetings, or even a casual drink after work.
It doesn't matter where you do it, the fact of the matter is that as human beings we constantly network, both consciously and subconsciously.
Think 6 degrees of Kevin Bacon and apply this to your contacts and influencers.
9. Be diverse and inclusive
Many businesses are making a concerted effort to improve their workforce diversity. And that's great for business.
In fact, a McKinsey study found that organisations who are more gender-balanced and racially diverse see better overall performance.
But too many businesses forget about inclusivity and that spells disaster for employee retention. Inclusivity is about backing up your diversity promises; in simple terms that's about making your workplace welcoming to broader audience – a far cry from the "bro culture" you might see in some SMEs.
After all, why would a new employee stay in an organisation where they felt excluded?
Inclusivity can be challenging for even the most well-meaning of us (as this TED talk shows).
Make use of online resources to help strengthen your business's inclusivity performance and everyone in your business will benefit.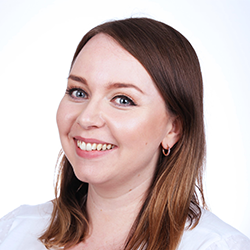 Author: Aimee O'Callaghan
Aimee is a Content Assistant here at Breathe. She enjoys writing about topical HR issues and helping readers find solutions. In her spare time, she is commonly found amongst books.
Posted on 4 November, 2021
Recruiting Talent
Back to listing