The number of small businesses is growing at a rapid rate. According to the National Federation of Self Employed & Small Businesses (FSB), there was a record 5.5 million private sector businesses at the start of 2016. This is an increase of 97,000 since 2015 and 2.0 million more since 2000. SMEs now employ nearly 16 million people, that's a lot of people to manage!
This growth is expected to continue which is great news for SMEs. However before we get too excited let's remember when there is growth there are also growing pains. The new demands that come with growth can weigh heavy on SMEs. Ironically one of the most frustrating issues, HR admin, is actually the easiest to rectify.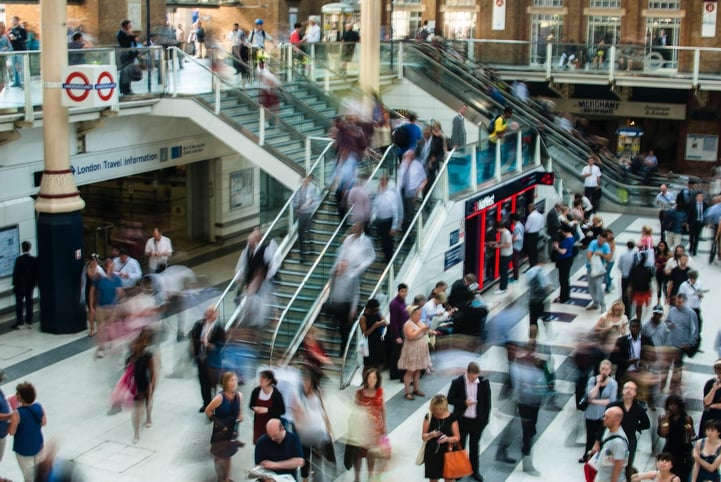 While it may have been simple for some companies to manage the HR admin tasks when there were only a handful of employees, significant growth can quickly bury a company under heaps of paperwork, bulky spreadsheets and monotonous, time-consuming tasks.
Let's face it, spreadsheets are an outdated and inefficient way to manage employee holiday and sickness.

Share on Twitter
Thankfully, we live in an age of technology in which manual HR tasks can be automated and simplified. Here are four essential ways in which HR systems can help your small businesses as you grow:
Centralise Information
Being able to easily access and store HR data in one place is critical for improving efficiency. Breathe was birthed to be a simple, intuitive, and all-in-one HR system. Breathe is built to be responsive so that it works on all of your devices, meaning it's easy to access information and complete tasks wherever you are. Because Breathe is clean and so easy to use all of our clients find the burden of HR admin and messy spreadsheets a thing of the past.
Improve Performance
Time and again studies have revealed the importance of effective performance management in employee retention and productivity. Generating comprehensive reports, managing appraisals, giving praise and setting objectives are just a few of the many ways Breathe helps boosts performance.
The system is also designed to open up communication channels, enabling businesses to share company objectives and news with their employees. This open communication is especially important as your company grows and will help everyone still feel engaged with your company. Breathe was built with both HR and employees in mind and we have heard it serves both brilliantly.
Manage absence
Let's face it, spreadsheets are an outdated and inefficient way to manage employee holiday and sickness. Having to manually keep it updated and making sure you've got all those calculations correct is a real headache. Breathe includes employee self-service at every level, and when HR users enable this on the holiday feature, absence management becomes instantaneous. Issues with leave requests are immediately avoided because of the instant online access employees and managers have to the leave request process.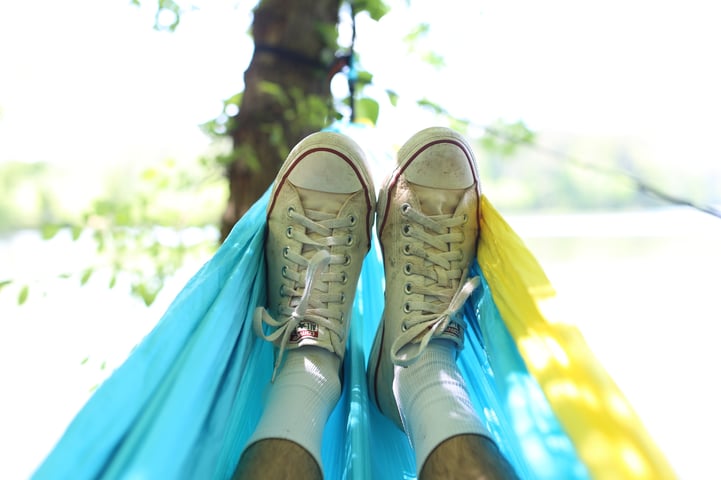 Breathe simplifies one of the most time-consuming aspects of HR admin by enabling employees to quickly access their remaining holiday allowance, cross reference their desired dates with the online company-wide calendar, and quickly request time off with a few clicks from any device.
Organise documents
Mounds of paperwork don't have to come with the HR job description. There are increasingly more efficient ways to store important HR documentation, and Breathe set out to make the best cloud-based solution for all your HR documents. With unlimited storage for everyone, Breathe users have access to all their employee and company documents from any location. Documents can be stored with varying privacy settings, and those documents that need to be shared with specific employees are easily done so via the company library. Think of all the trees (and printing costs) we can save.
As you can tell from this list we love making your life easier. HR software has come into the twenty-first century and is ideal for tackling those time consuming administrative tasks. With so many benefits now is the time to switch to cloud-based HR software, you won't regret it.
Back to blog